Another month, another update. A lot has happened in March. As noted in the last blog post on March 16th, The Impact of COVID-19, the corona virus has been starting to affect operations at Splitkb.com noticeably. I have just updated this post to account for the updated estimates. Thankfully, a few things have changed since that last blog post: preparations for the laser cutter are now almost fully done, and it looks like I will have my very own laser cutter by mid April.
Kyria kits have started shipping again. The MBK keycap group buy is still on schedule for a Q2 delivery, and some items are getting back in stock again soon. For the latest, do check out The Impact of COVID-19 blog post.
Shifting Gears
The build service I offer with the Built to Order Kyria has proven to be very popular. Building these, however, takes a considerable amount of time, and my backlog has been steadily growing. For that reason, I've decided to stop offering the build service while I catch up on the queue. Custom builds will be back once I'm able to provide reliable lead times again.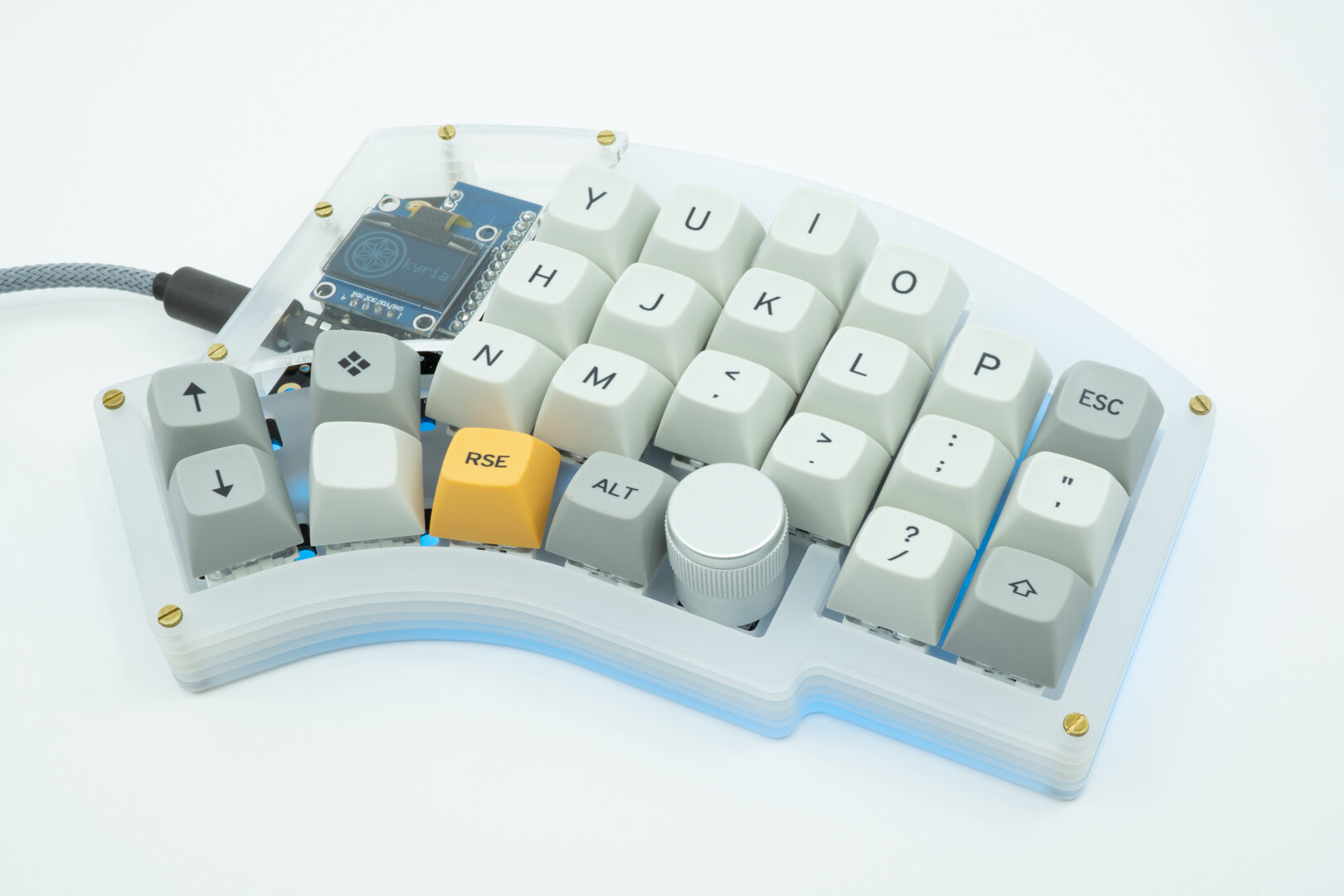 Many existing orders are being held up by me being unable to cut acrylic cases. This should be resolved soon by me getting my own laser cutter. After I get the laser cutter, the delays won't be solved instantly, as I will have to spend some time dialling the machine in, adjusting my designs with the right kerf settings, finding the right laser settings for the various acrylics, and of course cutting each case for the orders. I thank you very much for the patience you've already shown so far, and am humbled by the kindness so many of you display. It means a lot to me, and I'm definitely doing my best to deliver.
In the Feburary update, I mentioned I was working on releasing a version of the Lily58, called the Lily58 KB. I haven't put my priorities on that this month, and so that project hasn't moved. I believe there will be far more interest in the Kyria+, on which you'll find more details below. For now, I've decided to put the Lily version on hold, because especially working on custom Kyria orders is more important.
Packing a Punch
In the February 2020 update, I shared news about testing new packaging. In the tests, I used double-walled cardboard boxes, water activated paper tape and plastic air pillows to protect your items. The main goal was to prevent damage to packages during shipping. As a secondary benefit, using paper tape makes the boxes easier to recycle, which should benefit the environment.
I'm happy to say that since I changed the packaging, I've had zero damaged shipments, and reception to the new boxes have been great: they are sturdy, and look and feel better. Along with being easier to recycle, this makes the experiment succesful, so I will continue using this new packaging.
In the past month, about 25% of the orders were protected by Route+ Shipping Insurance. It's still too early for me to draw conclusions on this service, but I'm glad it at least is able to provide a feeling of safety when ordering.
I've been in negotiations with a shipping carrier in order to provide cheaper shipping options while still being reliable and traceable. I hope to be able to share more news about this soon. The drawback to this is that packages aren't insured by the shipping carrier anymore, but the upside is that shipping becomes significantly more affordable, even internationally.
Since this week, I've started using paper document pouches. These pouches are recyclable along with the box, and carry the invoice with them. Having the invoice on the outside of the box should clear packages through customs more easily. I hope to be able to tell if this has an impact on shipping times within a month or two.
New products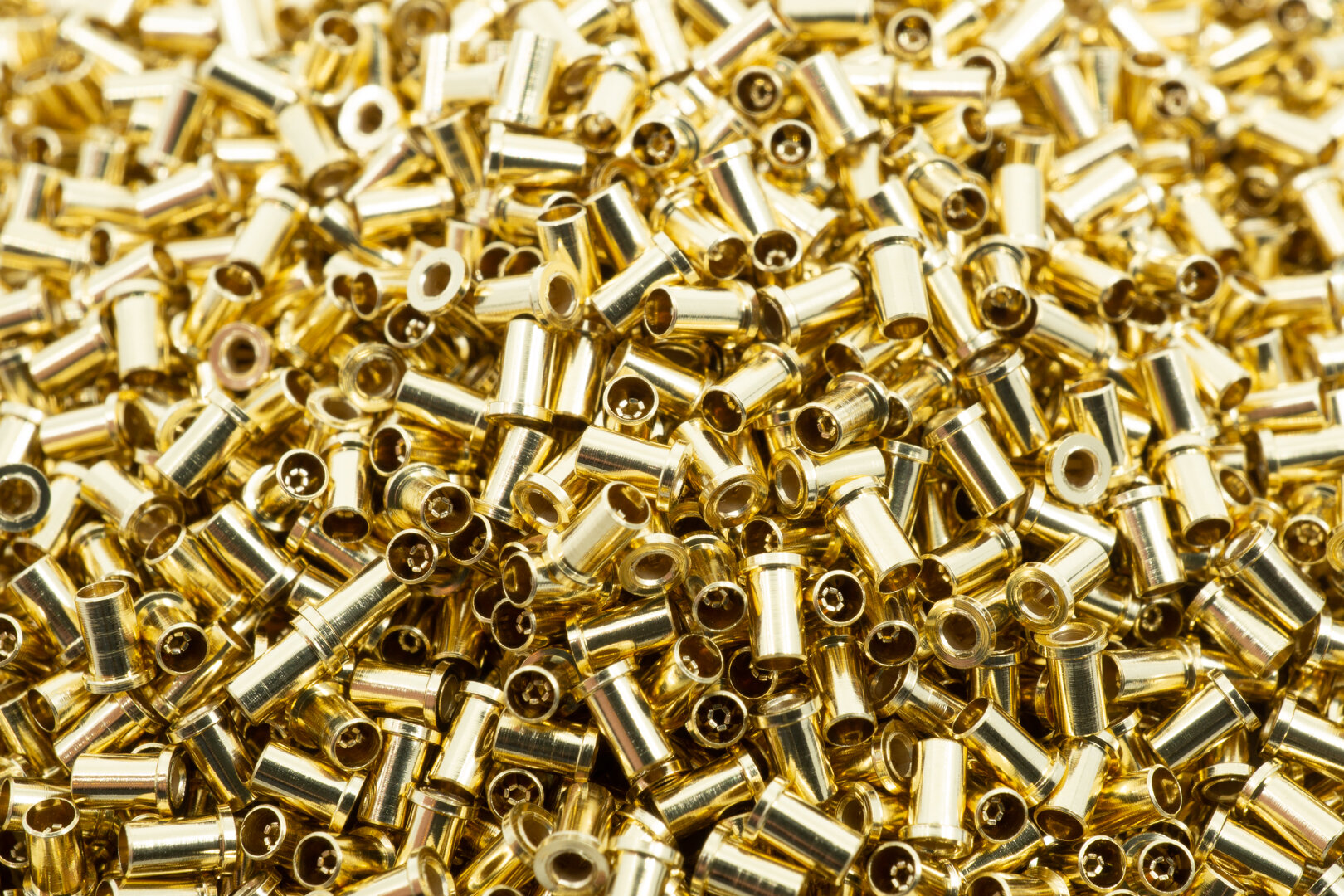 I've been working to get new products on splitkb.com to make configuring your kit and getting a complete keyboard possible. I hope to be able to share more information on this in April.
The Kyria+
I've published a questionnaire this month: the Kyria+ Interest Check & Feature Survey. The Kyria+ will be an entirely new version of the Kyria, extended with a number row. I'm currently spending some time each day on the design, and hope to be able to share more information on this in the coming months. It's slated to become something very special, and I'm sure it's something many of you will like. I'll be posting updates to the splitkb.com Discord server primarily, so if you want to hear the latest news, be sure to join there.
I will be sharing more information about the survey and the resulting design in the coming months. I am planning to offer the Kyria+ in a group buy first, after which I'll keep it in stock at splitkb.com. The exact feature set, pricing and options aren't determined yet, as I'm still working on it, but I'm sure it'll live up to expectations — and then some!
Closing words
While I closed the last update with a section on what the next month will have in store, I've already covered that in the rest of this blog post. So, thank you for reading all the way! You can join the Discord server to receive many more updates and to chat with me and other customers. See you next time!