Time really does fly, April passed by in a blip, and here we are in May already. In this post you'll read about what COVID-19 does to your order, the new laser cutter, new products I've added to the store, and about Kyria+ development.
The Continued impact of COVID-19
Many orders affected by the delays have been shipped this month. Some orders however are still waiting for items to either be delivered to me, or for me to assemble the order. Read on below for more details, or skip ahead for other news.
Elite C: Most orders were affected by production delays on the Elite C. I'm happy to say that all orders with an Elite C have now been shipped. Orders with an Elite C will continue to ship as long as they are in stock.
Built to Order Kyria: The Elite Cs came in mid this month, and I've been busy packing the preorders for those for the better part of the last two weeks. I enlisted the help of someone who goes by the handle of Obosob, and while I was packing orders, he has been partially assembling Kyrias. He'll continue to help for at least a while longer so I'll be able to get your build done faster. My original goal to have most of them out by the month hasn't been made, but we're making progress to get them done.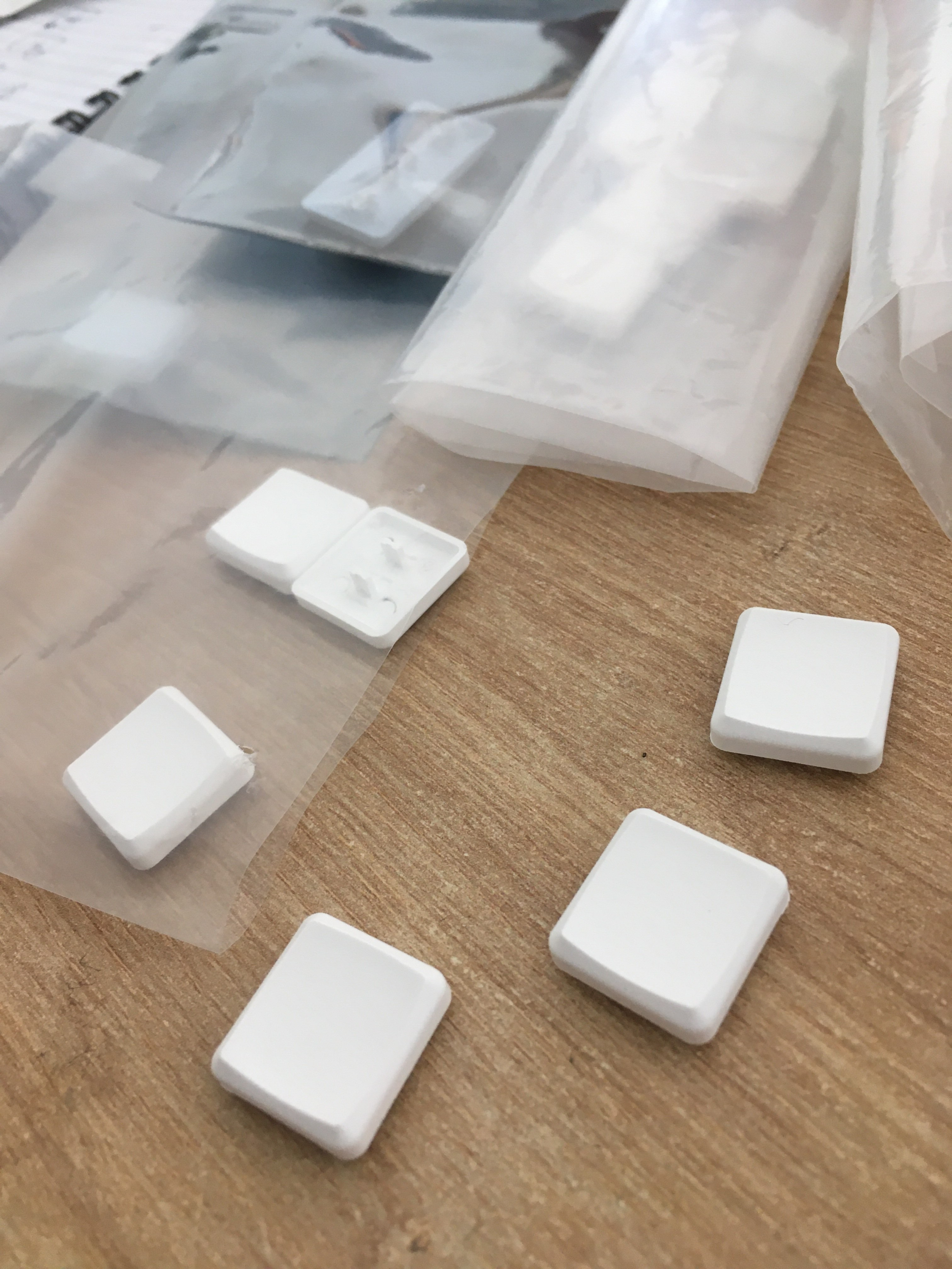 MBK Choc Keycaps: The last information I received is that this group buy is still on track to get here by the end of Q2, so roughly in two months from now. Shown here are samples that the group buy runner, Kartsims, received from the factory this month. He doesn't have samples yet of the black keys, but these white keys do look quite good! I'm very keen to see how the final product turns out. You can still get in on the group buy while we wait, because I ordered plenty of extras.
Acrylic cases: In the original COVID-19 update, I told that the makerspace I used to cut cases with was closed because of the lockdown. Thankfully, many businesses are still operating, and so I now have access to my very own laser cutter, meaning I'm now able to cut cases on demand.
Matte Encoder Knob: Back when the COVID-19 situation was evolving in China, I made the decision to move production of the matte encoder knobs to Europe. I found a factory and we agreed to start production. The initial run had slight but noticeable blemishes on the side of the encoder knob, which was bad enough for me to reject the initial batch. The knobs are now being reworked. While the new estimate was to have the knobs done by the end of April, this deadline hasn't been achieved. I very much want to deliver a quality product, so while the delays now are unfortunate, I do believe you'll receive a much better product because of it.
TRRS Cables: I ordered a new batch of Braided TRRS Cables about two months ago. What with the shipping restrictions from China, the original shipment got held up, and the factory was out of stock afterwards so they had to wait until my package made the trip back to their factory. The latest update is that the package has been accepted by the airline, but I don't know exactly when these cables will come back in stock again—hopefully soon. Do you have an order and want it to ship faster? Send me a mail with your order number, and I can replace it with a Metal TRRS Cable.
The New Laser Cutter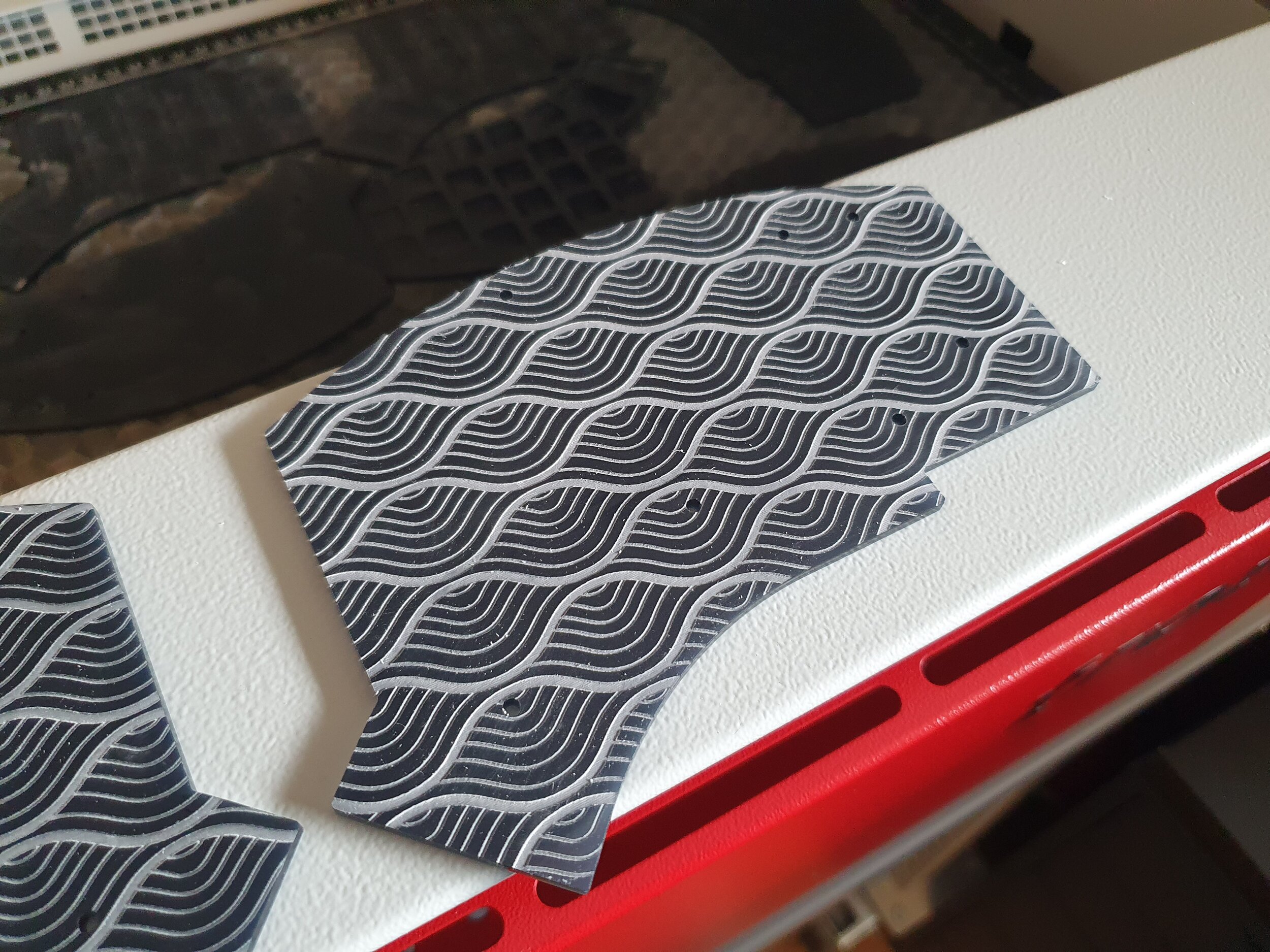 Earlier this month, I had new grounded wall plugs installed by an electrician, I assembled a (in hindsight) rather heavy duty table, the laser cutter and air filter have been delivered, moved upstairs by a moving company, and finally were installed by a Trotec service engineer.
I was able to get up to speed with the laser rather quickly, as it had the same control panel as the cutter at the makerspace.
My existing laser files needed to be converted. The material that the laser evaporates away—called kerf—is slightly different than the laser I used to use, and so my files needed to be regenerated. The cutting area of this laser is also slightly smaller, meaning I need to rearrange the shapes that make the case to fit on the new smaller sheets.
Having my own laser means I'll be able to be much more flexible in producing cases. When I have sheets in stock, I can cut cases daily, meaning there'll be shorter delays between you ordering a case and me being able to cut and ship it to you. It'll still take some time to get entirely up to speed, but it's sure to bring many opportunities in the future!
Will you cut custom cases?
No, not yet. While having my own laser gives me a lot of flexibility, I don't have the time yet to cut bespoke cases for you. I will be cutting cases that are on offer in my store, and my selection will grow over time. Do you have a request? Send me a mail, and I'll consider stocking it.
What about engravings?
I have offered a select few people the option to have the backside of their case engraved. This way, I can see if I can find a good workflow to provide custom engravings. For now, I won't be offering custom engravings, but I might do so in the future.
Can you do custom colors?
For custom Kyria orders, I do offer custom colors on high profile cases at the moment. Offering custom colors on plate cases would leave me with much excess material, so I won't be offering custom colors there yet.
New Products
I've added some items to the store. Take a look!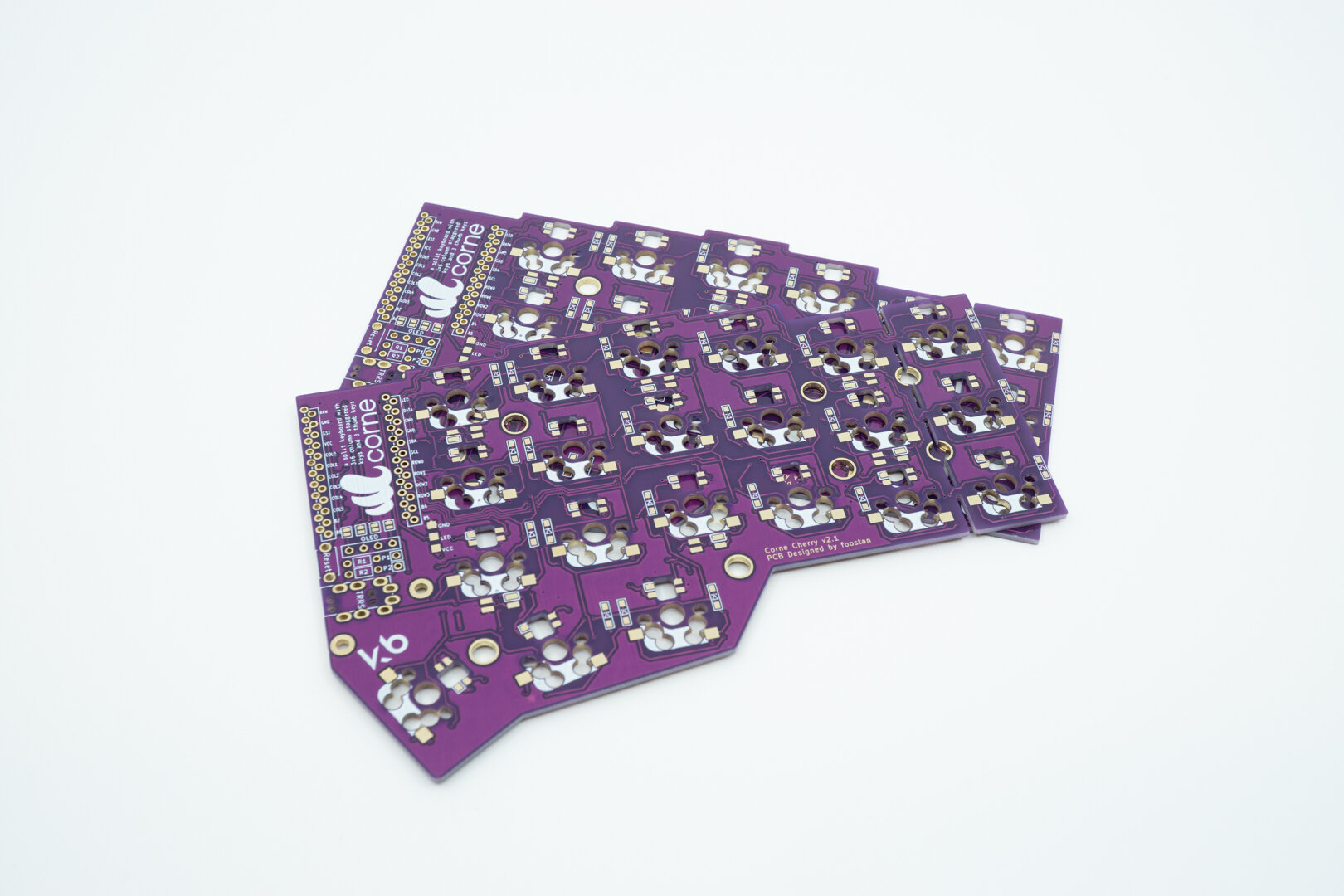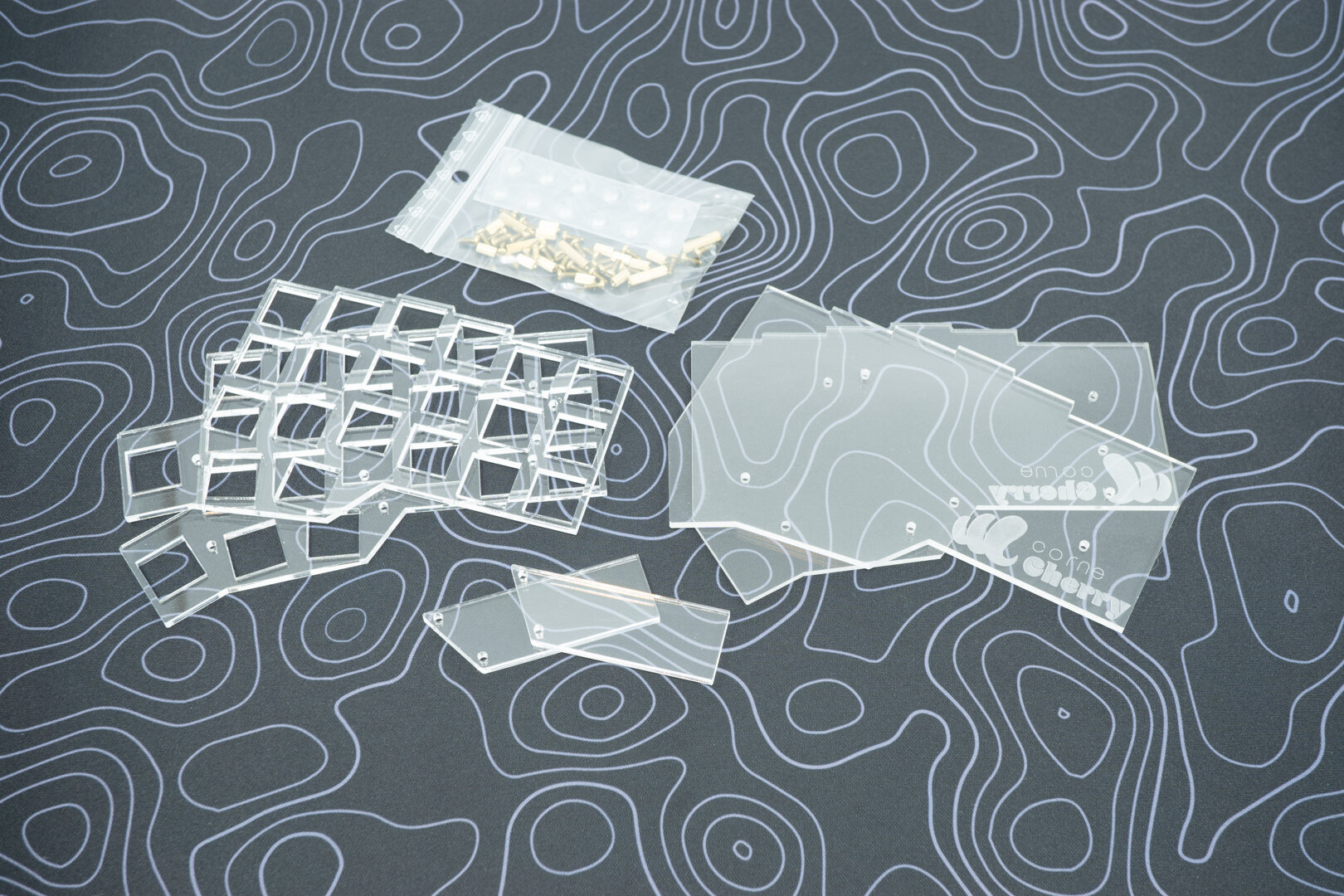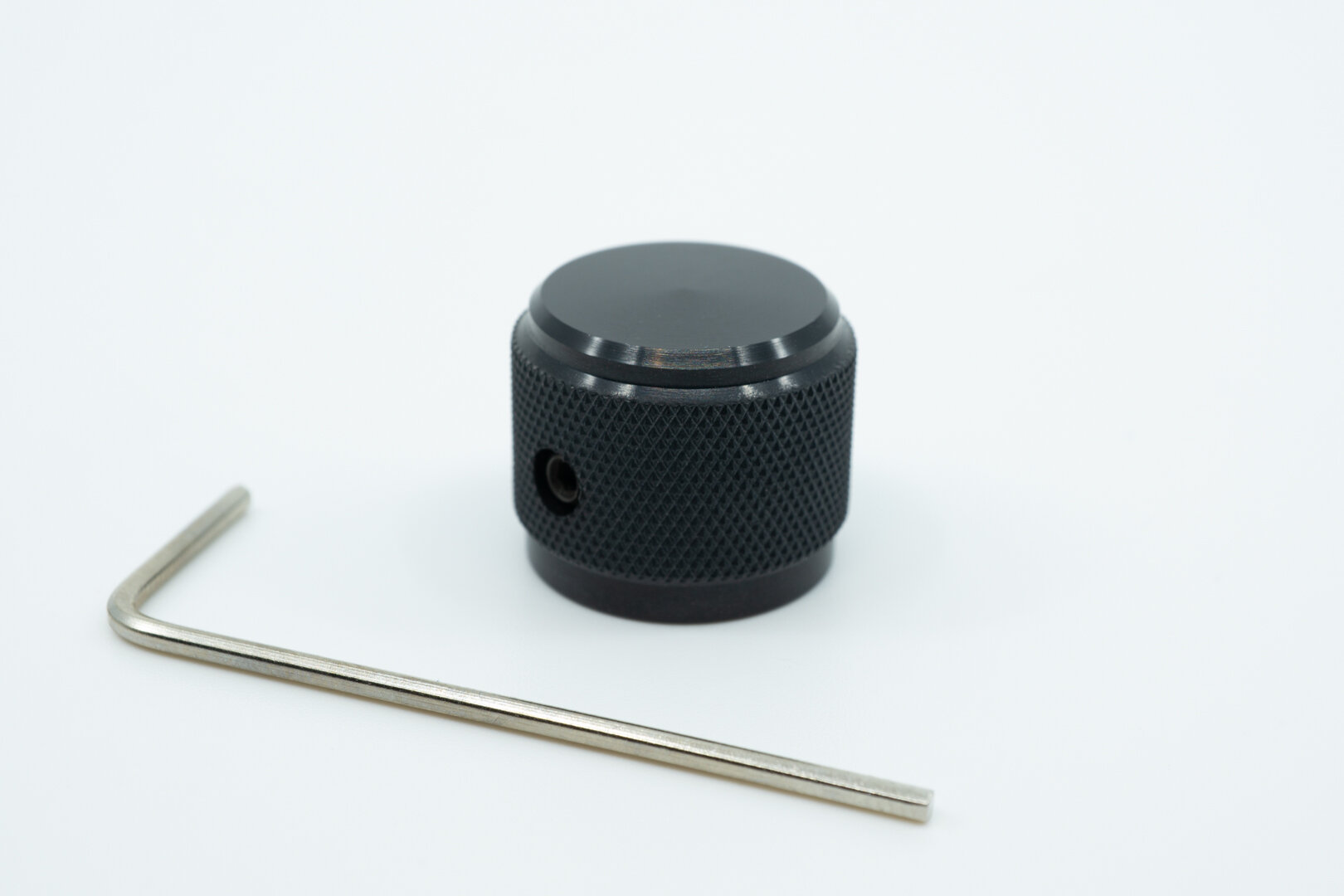 Adding new products takes time, and I'm not done yet! What would you like to see? Let me know, and it'll help me decide what's useful to focus on next.
What would you like to see next on splitkb.com?  From items to stock, to guides, to basically anything else we can do for you. What would you like to see?       Thank you!
Kyria+ Progress
I haven't been able to spend as much time on the Kyria+ as I thought I could at the beginning of the month, especially what with the focus on delivering preorders and custom Kyrias. However, I'd still like to share some interesting tidbits on the Kyria+ with you.
First of all, thank you very much for all your responses to the survey. It got an overwhelming response, and I'm sure to make the Kyria+ into something that many people will enjoy. It'll have an onboard ATmega32u4 microcontroller, USB C, and of course the Kyria signature OLEDs, rotary encoders and RGB underglow.
To determine which other feature ideas I had would be desirable, I posted a survey to the splitkb.com Discord server and to Reddit. Below I'll share the answers to perhaps the two most important questions of all: will the Kyria+ support hotswap by default, and if yes, for which switches?
The first switch-related question in the survey asked about switch types. A majority of 71% would want to use MX switches, making it the most popular choice by a fair margin. People with an interest in Kailh's low profile switches make up 23% of the responses, with ALPS coming in at around 2%. With these numbers, the Kyria+ might not offer ALPS support.
Which type of switches would you want to use with the Kyria+?
The second switch-related question was about whether hot swap would be desirable at all. About 12.5% of the respondents preferred to use through hole only, while 18% had no preference on the matter. Meanwhile, about 25% required hot swap to be present in some form before considering to purchase the Kyria, and the remaining majority would be fine without hot swap, but thought it would be nice to have.
Would hot swap be required for you to buy a Kyria+?
Adding hot swap functionality does come with compromises:
Cost: The components need to be bought and assembled. When adding sockets for both MX and Choc, everyone would have to pay for one set of sockets they won't use. Making two distinct sets of PCBs, one for MX and one for Choc, would also mean a higher cost since the order volume for both would be lower.
Space: Sockets take up valuable real estate on a PCB. It might be tough to fit together with a rotary encoder. It might also mean that the Kyria+ could become incompatible with the larger 2u keycaps on the thumb cluster.
Will you use the larger 2u thumb keys on the Kyria+?   Yes  No  Don't know yet    What would you realistically pay for hot swap sockets to be installed on your keyboard by default?   Nothing  €10  €20  €30  More than €30      Thank you!
All in all, development on the Kyria+ isn't done quite yet. The outline of the PCB is almost done, but it might still change if I need more room to house components. The best way to stay up to date is by joining the splitkb.com Discord server, following me on Instagram, or signing up for the mailing list at the bottom of splitkb.com.
Closing words
Thank you for reading this update! The next month will be filled with assembling custom kyrias (finally with no roadblocks), and hopefully I'll be able to fit some time in to design the Kyria+. See you at the next update, and feel free to drop by and chat on Discord!