There hasn't been an update for quite a while, but it's not for naught — there's a lot of good news in this update! There's virtually no delay anymore on orders and support tickets, development on new products has started once again, the shipping situation to the UK got resolved a while ago now, and more. Read all about it in this jam-packed update:
New products including new low profile prototype switches by Gazzew, switch lubricants and new TRRS cable and switch opener options;
Restocks for some popular items are in progress, like various Gazzew and Kailh Choc switches;
Group buys and orders are coming along;
Shipping to the United Kingdom is still as hassle-free as it used to be for most orders;
Work in progress: The Elora, Aysu and Lyn have started moving again;
Behind the scenes with new hires and system upgrades.
New products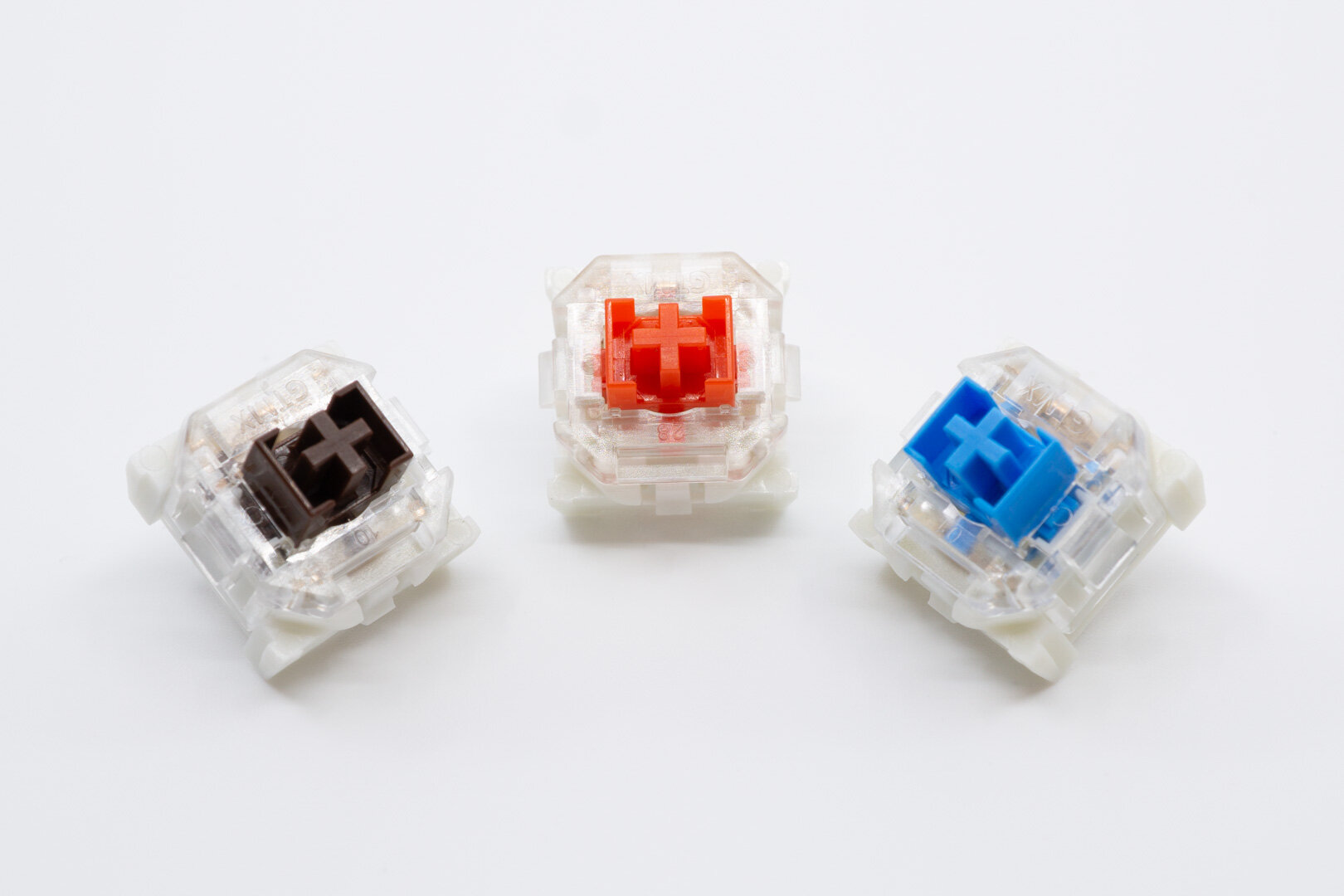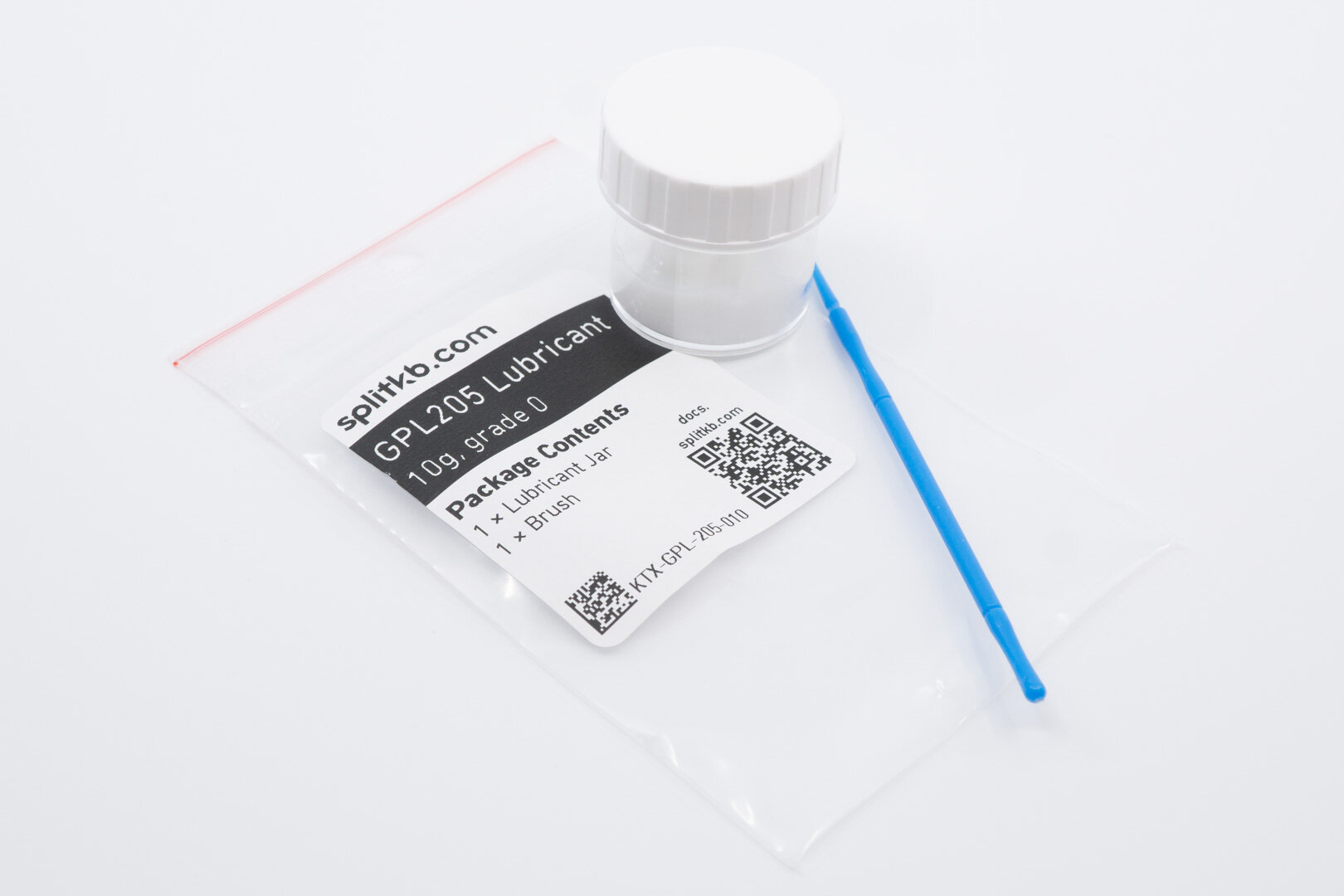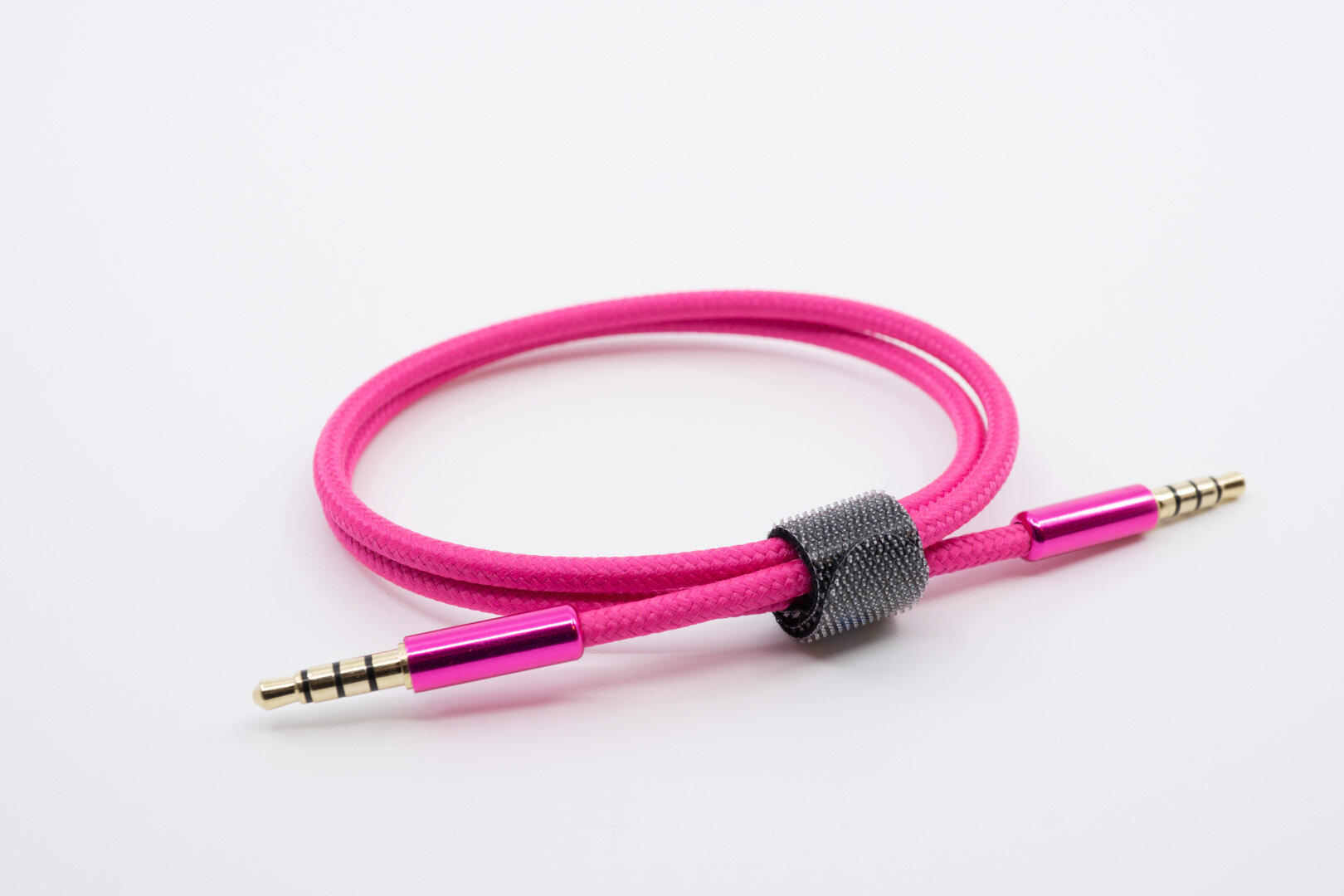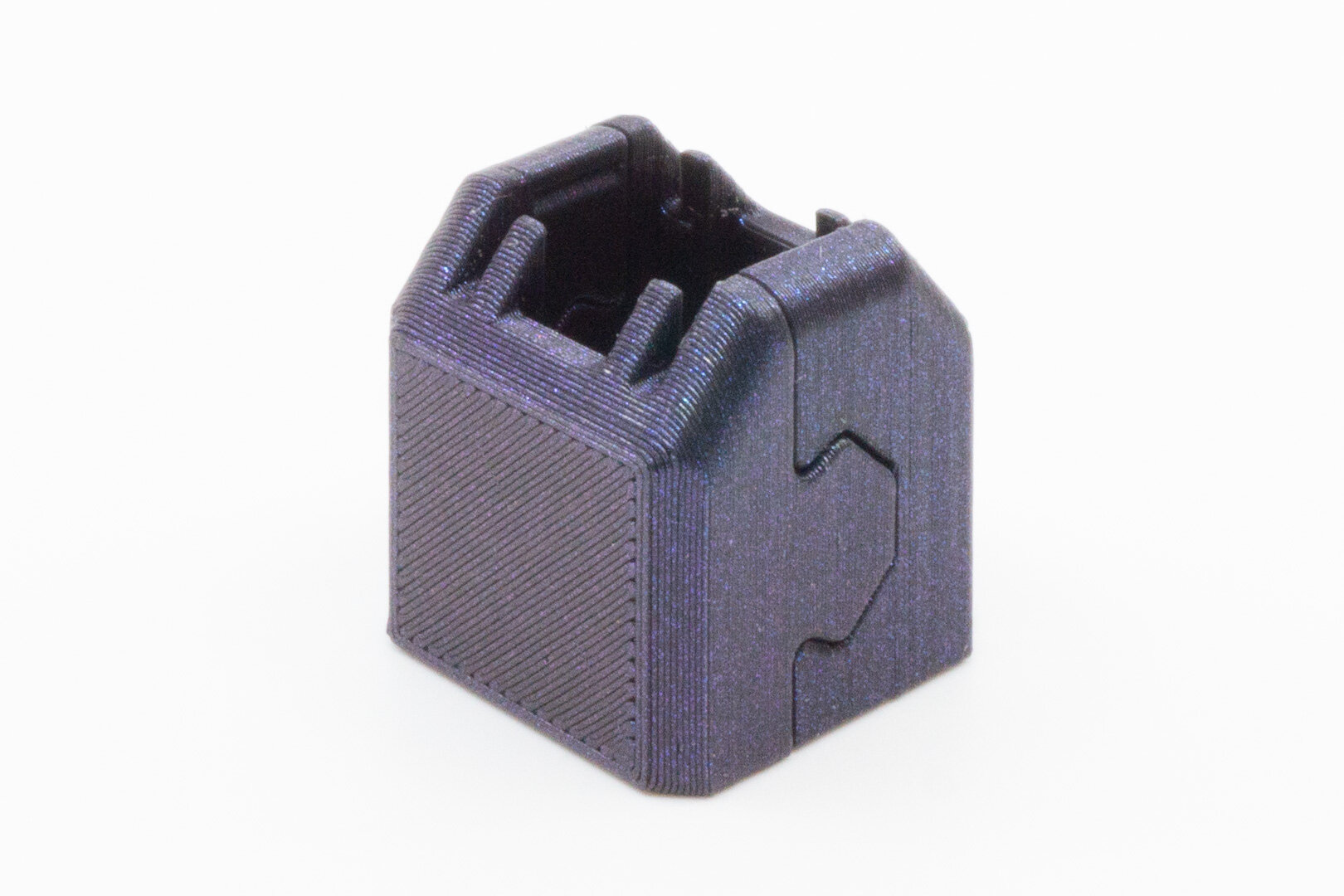 And a final "new" product: I made available a select number of spare parts for the Kyria since I received requests for them. You'll now be able to find separate OLED windows for your 3D printed case, and spacers and screws that might be hard to source for plates you've cut yourself. You won't need it if you get a full kit from splitkb.com, but if you're keen to DIY, you might appreciate these options.
Restocks
I've been getting some questions on when products will be restocked. So, with no further ado:
Kailh switches will see a restock soon, both the Kailh Choc Low Profile Switches and the MX Kailh Pro Switches. Along with that, we'll see the addition of new choc switches to our selection, both linear: Kailh Choc Silver (40gf) and Kailh Choc Red Crystal (35gf). I'll also start stocking Kailh hotswap sockets, which will be used in kits I'll start stocking over the next few months.
Gazzew switches will continue to be restocked. They may run out at times, but I'm buying them as they get made at the factory.
Group buys and order progress
Most orders now ship within a business day, sometimes even during the same day! 🎉
The MBK Legends group buy has been delayed. Several rounds of samples didn't meet the designer's specifications. The last round will finish production any moment and it is expected that that will be the last round. Production and then shipping to vendors will likely take a "couple months", and so I hope to be able to ship them to you by October. Because the estimate varies quite a lot from the original, I'll try to gather more information before a group buy starts in an attempt to provide a safer estimate next time.
The Cornelius group buy is moving along rather well, with production and quality control having completed at the factory. Efforts are now focusing onto getting the packaging done and doing quality control at Yusha Kobo in Japan. The units will then be shipped out to vendors, who will in turn ship them to you. It's looking like the target to ship them to vendors in July will be tight, but the delays, if any, are likely to be quite bearable. For more detailed updates, also check out the Pastry Keyboard Discord server.
The Corne LP group buy is now, at last, about to be wrapped up. Resolutions to outstanding issues have been found and proposed to current customers. I will need to do some additional work to offer the extras up for sale, as to prevent the sale of these to take longer than necessary - you may subscribe on the product page for updates on extras.
The custom Kyrias are also about to be wrapped up, with the last two of them shipping this week. A build service will likely not be offered in the future. Instead, I am working on a mass produced version of the Kyria and future keyboards. This will allow me to keep shipping keyboards within a work day, greatly reducing the risk of delays.
Shipping to the United Kingdom
Over the past few weeks, there has been some confusion on exactly what to expect when shipping to the United Kingdom. Between the Brexit which is past us now, and the new import regulations in Europe, things can get confusing. So, to clear it up:
If your order has a value below 135GBP, we will charge VAT automatically and you will not face handling fees during import. If your order has a value above 135GBP, we will not charge you any VAT, and you will have to pay them to the shipping carrier prior to import.
This is explained in more detail, with examples, over at What's the impact of Brexit on my order? Long story short: buying from splitkb.com is as hassle free as it used to be for most orders!
Work in progress
While most orders already ship within a day, this week we should manage to clear the entire backlog of orders that I can currently ship. The remainder is tied up in group buys which will become available once I receive the goods. That means that I'll have time left over, and as such, development on new keyboards has started once more!
I currently have three projects in progress. The Elora, which will be a version of the Kyria with an additional number row, and the Aysu, a smaller version of the Kyria with fewer keys. They'll come presoldered and will only need a screwdriver to fully assemble, and they will be highly moddable so you can add functionality easily. I'll share more news as development progresses, as some aspects aren't tied down still.
Then there's the Lyn, a 10-key rhythm game controller. It needs some minor rework and another revision of prototypes, and then it'll need firmware and proper documentation before it's ready for a public release. I'll try to find some time in between to get that done, and with that too, I'll share the news when it's ready.
Exciting things for sure, in time!
Behind the scenes
It's been quite some time since the last update, and I haven't been picking my (proverbial) nose for sure - a lot has happened!
Bianca and Harvey joined the team! Bianca is taking care of most customer support questions, keeps the administration tidy and is helping us keep up with kitting the kits and prepacking items to boot. Harvey's an electrical engineering student, who's helping out with various tasks around the shop and is now helping with preparations for the Aysu and Elora.
We've migrated to an order fulfillment system. Before, I rolled a system I had developed myself. It worked, though mistakes did happen at times and some tasks like creating shipping labels took a lot of time. Inventory management was a chore and sometimes products ran out before I had a chance to restock them. Not so with the new system: it's always clear what needs to be packed, where to pick it from, and generating shipping labels takes about ten seconds now, a far cry from the minutes it could take before. This change took about two months to implement, and has about doubled our daily capacity, meaning that we have less stress, end every day with a clean backlog, and will be able to ship big batches like group buys much more quickly.
I've semi-automated counting switches. We count bags of switches every day, and we're happy to as well, now that it's all integrated! Every bin of switches now has its own code that's scanned automatically, which in turn sets the scale to the right settings and will print the right product label. The only thing that's left to us is to put the switches on the scale and then place them into the bag. This will save about thirty seconds for each order, which does add up over time!
Laser cutting is now easier. It used to be barely documented, but with the new system I've also parameterized the process, making everyone capable of seeing what needs to be done to laser cut cases. I used to be the only one that was able to cut new cases, but now that everyone can do it, it's saving me quite some time.
Removed the ability to merge orders. While this isn't really a positive change on its own, the new systems I've put in place don't support order merging anymore. Instead when you want to modify your order, we'll cancel and refund your order, after which you can place a new one. Chances are we'll have shipped it before then already, though, as we're starting to ship orders the same day more and more often!
Put in place a new system for handling returns. We barely get any returns, but the ones we do get take up quite a lot of time. With the new system, we have a way to track what's coming back so we can appropriately handle them, keep you updated and maintain proper inventory counts.
The changes that I've made have been quite impactful: most of the processes that happen at splitkb.com have been touched one way or another, and have been completely overhauled in some cases. Where we used to print work lists once a day, the supply of work is now updated dynamically, causing us to be able to ship orders as they come in instead of having to wait for the next batch to be printed. It's now also always perfectly clear which products need to be reordered, which cases need to be cut and which other tasks need to be done to maintain that list of open orders at zero.
Hiring two more employees has helped tremendously in cutting back the delays we used to have. Support tickets are now frequently handled within a day, and administrative work is now pretty much up to date.
All of this had two goals: to be able to ship orders to you in time, and to decrease the dependency of daily operations on me, so that I'll have more freed up time and fewer risks when I happen to be unavailable due to illness for example. While I'm not entirely there yet on the second goal, the first goal has definitely been met!
Wrapping up
Over the past months, the splitkb.com Discord server has grown quite a bit! We now have over 3500 members. It's the best place to talk about the products that we sell with other people who are enjoying their split keyboards every day. I'm happy to see you all there!
Also check out the Instagram page for some pretty pictures. I'll go post more pictures there in the nearby future :) See you next time!