Another month, another update! Both fortunately and unfortunately, I'm still running behind on shipping orders. Fortunately because I can keep the lights on, and unfortunately because you'll have to wait on your much-anticipated box for a little while longer.
In this update, you'll read about new products, order progress, steps I'm taking to make the process go a little quicker and some behind the scenes work, including development on not one, but two new keyboards!
New Products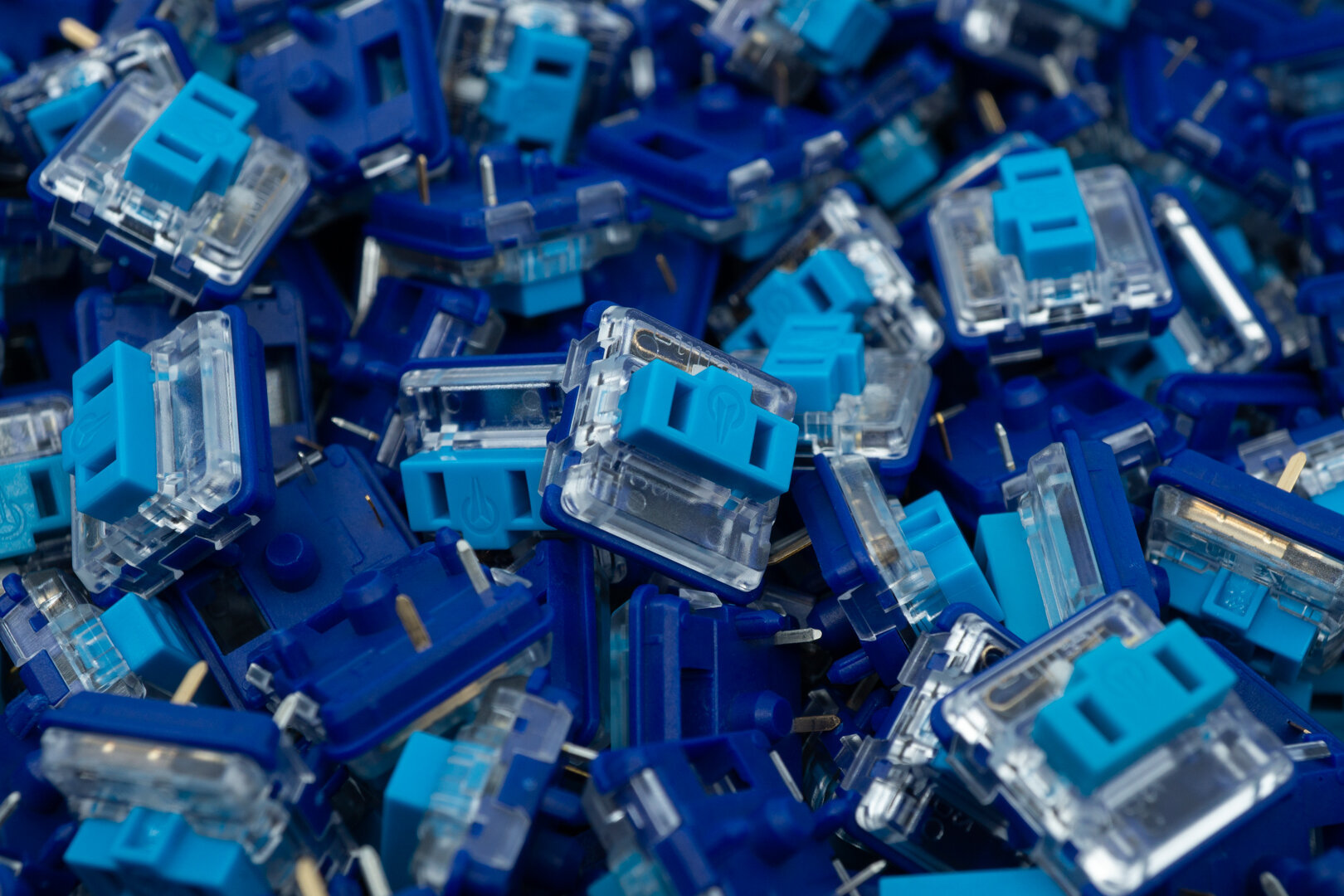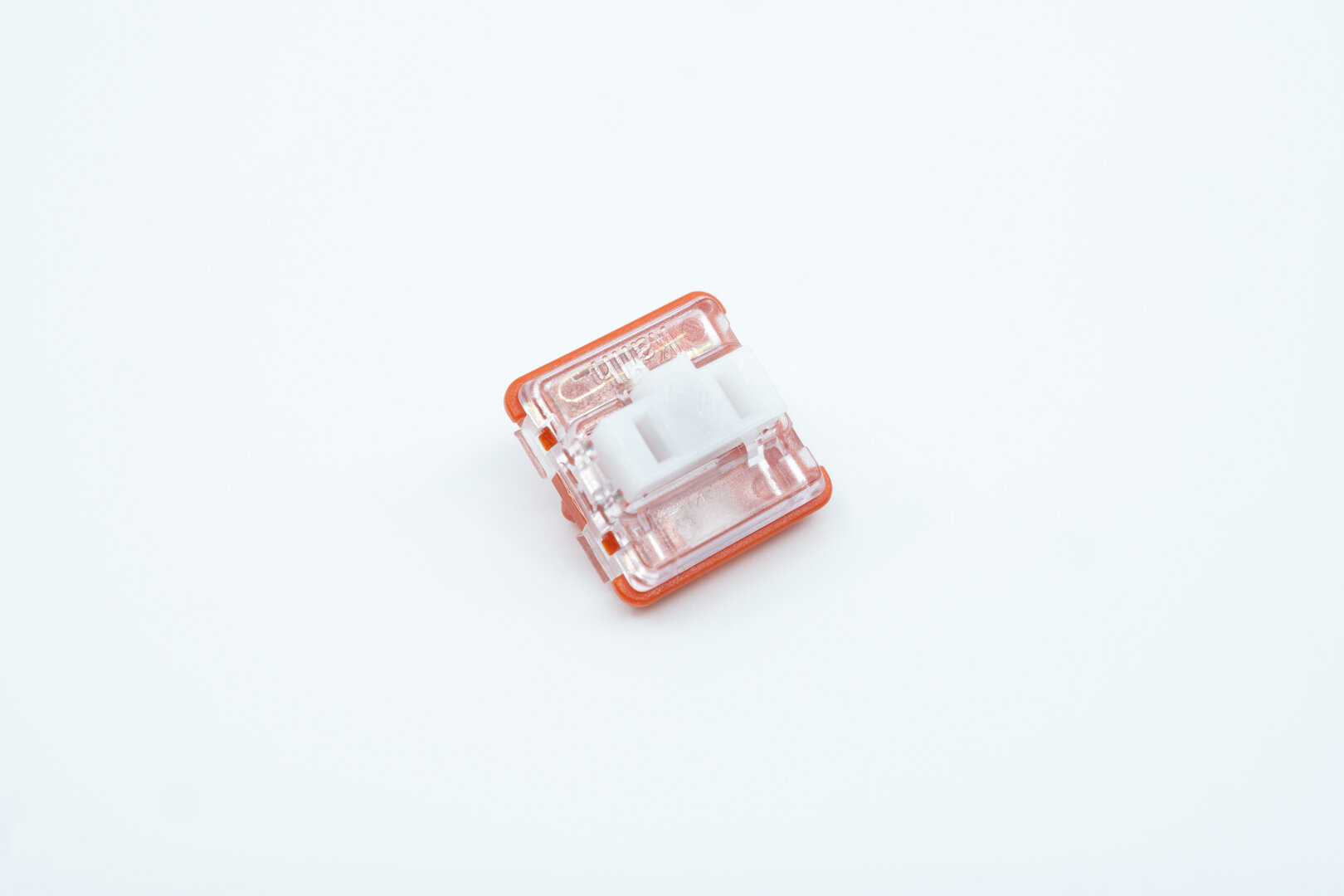 I'll be stocking various other items later this year, among which various switch lubes and an acrylic lube station.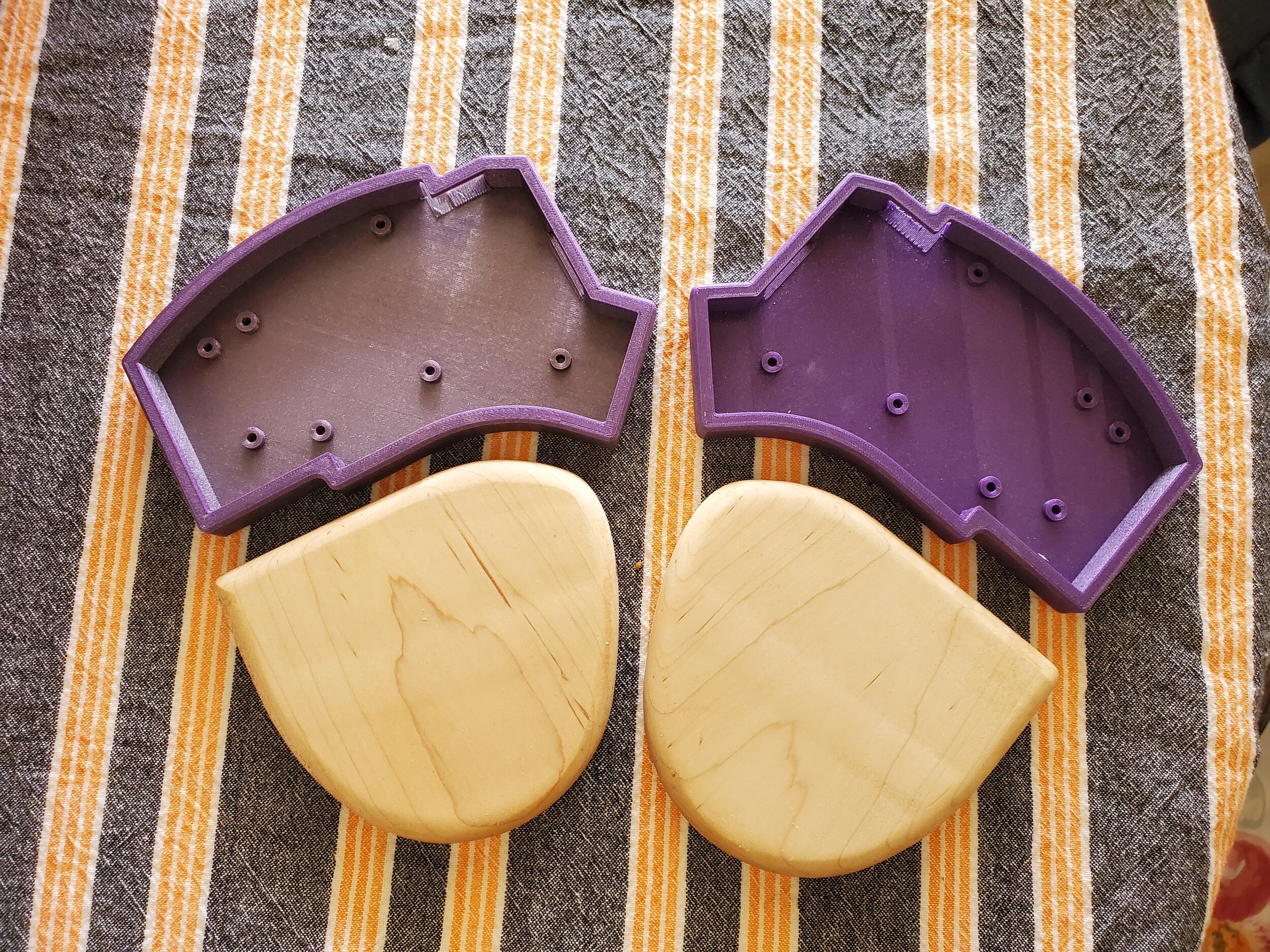 Quick runners
I have some items in stock that are moving quickly! Since you're reading the blog, I thought it'd be nice to call these to your attention so you can grab a few if you've been sitting on the fence about them. While I try to keep items in stock, it may be a while before I get more of these items in. You can click on the image to go to the product page.
Order progress
Overall, there's rougly a three week lead time at the moment. There have been some bumps in the road, especially some days with a number of orders that take several days to work through on my end. I'm taking some steps to help speed things up, which you can read more about below. In the meantime, please sit tight - your order will be shipped!
All orders without a build service in the first batch of the Corne LP group buy have now shipped. Orders that did use the build service have been shipped to the builder this week. This delay came due to me making a mistake in kitting the kits, which has now been fixed. The second batch of cases is slated to arrive this month. Not all items for the second batch have arrived yet, though, so please sit tight for a little longer - the November update will see more details to the progress of the second batch.
It looks like the saga will finally be coming to an end, with the custom matte encoder knobs now having finished milling and entering the bead blasting and anodizing stage. I may get these knobs in by the end of the month, allowing me to both fulfill some of the earlier preorders, and offer the remainder for sale. This batch will be limited, with a second batch coming early 2021.
The queue of built to order Kyrias is also becoming smaller. The final ten units will be shipped off to the builder shortly, with a handful requiring a small amount of rework. One thing's for sure: the wait has been way too long, and I won't be offering prebuilt keyboards in the same way in the future. Please look forward to development of a better alternative later this year.
Some orders have been facing delays, most notably those to Australia, New Zealand and Chile. These countries allow very limited shipping due to COVID19, and the remaining orders to these countries are not accepted there at the moment. An email with more details will be coming to affected orders shortly, and incompatible shipping methods have been disabled for now.
Two steps forward
At the moment, splitkb.com is still a one-man operation. I've tried hiring someone about a month ago, which didn't quite turn into the success I hoped it would. For the time being, I'm looking at ways to scale my own work better, while for future group buys I'm considering hiring someone temporarily to help deal with the additional workload so that I can get the orders out to you faster.
Reworked shipping options
Untracked shipping is a double edged sword. On one hand it's very affordable, but on the other hand it's also "lost" somewhere in the middle until it arrives at your shipping address. I've found that Route Shipping Protection and PayPal both don't take very kindly to resolving issues when it comes to untracked packages, and they sometimes can get stuck in customs as well, with no way to look into the progress.
Next to that, it's come to my attention that not all shipping options were supported to every location. Especially to some of the countries in South America and Africa didn't have the basic tracked shipping options, while you were still able to select these options in the shop.
Next to that, there's been a surcharge to many shipping options due to COVID, and I hadn't taken payment provider fees into account when setting up the shipping options. So, all in all, plenty of reason to have a good look at the options. I've made the following adjustments:
You can now only select shipping options that are actually available to you. This means that there won't be surprises anymore with untracked orders shipping tracked, or tracked orders shipping untracked depending on the location.
Only tracked shipping options are available. Offering only tracked shipping options gives you the security of being able to track down your package in case it gets lost, damaged or otherwise. This will also allow you to always place a claim with Route Shipping Protection, freeing you from the hassle of dealing with post carriers.
Shipping costs are now accurately reflected in the price. This means the rates went up slightly, and it also means that with the introduction of new products, I won't have to resort to working the shipping fee into the product price, so you won't have to unnecessarily pay more when you order more items.
Working on customer support
My customer support response times aren't always that great. While it's easy to respond quickly to Discord messages, the queue of my support mail address can sometimes grow a bit longer. To combat unneccesary tickets, I'm testing out an automated bot that gives you some popular answers when you ask a question. The documentation not only contains build help, but also help with placing orders among other popular questions, so I hope this will be a good way to get you a meaningful answer to the tickets which I do have to answer myself.
Next to this, I've also added a way to add items to your order without the need for a custom invoice. I hope it will help you avoid some shipping costs if you think of something else to add to your order while it hasn't shipped yet.
Organizing work
There's a lot going on at splitkb.com, from group buys to new product development, to writing new blog posts and help articles and customer support, to ordering and reordering products. Up until now, I've mostly managed by keeping it all in my head, but it's become a little too much to all keep track of. And so, I'm trying out a familiar way of working: a Kanban board, to ensure I don't take too much on my plate and actually finish what I start with, because work that gets only partly done is often wasted.
Introducing: new keyboards!
I'm working on the development of new keyboards. I've already been working on the Kyria Plus, and now there'll also be one more keyboard to launch alongside. Without further ado:
The Elora. A keyboard with 62 keys, it's the design I've been talking about for a while now: the Kyria Plus, with a new name! Having a unique name will allow to keep the layouts distinct from each other easier, and should cause less confusion in the long run. The Elora will feature a layout that's exactly the same as the Kyria, but with an added row on top.
The Kyria, a keyboard with up to 50 keys that you already know and love. It'll be between the Elora and the next keyboard, making a comfortable tradeoff between finger movement and the number of keys you'll have available to you.
The Aysu, a keyboard with 36 keys, focusing on minimising finger movement to be one unit away from home at most. It'll feature a layout that's in many ways similar to the Kyria, but with fewer thumb keys and it'll be missing the Kyria's outer column.
While the prototypes haven't been finished just yet, I'm planning on having them ready and working within this year. The group buys for these keyboards will then start in December, with shipping aimed to happen in early 2021.
The Kyria will remain the same, and there will only be a new revision once the Elora and Aysu have concluded. If you've been eyeing the Kyria, now is as good a time to get one as any, since it'll be quite a while before a new revision will be started.
As for the Elora and Aysu, I'm looking forward to offering an onboard microcontroller, USB C, hot swap for MX switches, Choc switch support, easy access to the pins for modding purposes, and of course support for (at least) up to two rotary encoders, RGB underglow, and dual 128×64 pixel OLED displays which the Kyria already offers. More details will be available once I have working prototypes to show you.
Wrapping up
It's quite busy, and there's a lot going on. I'm working to get orders shipped and questions answered in overdrive! If you think I've missed something, be sure to send an email to support@splitkb.com. If you have any questions or would just like to chat, you're welcome to join our Discord server. And if you're looking for pictures only, check out our Instagram!
As always, thank you very much for reading these blog posts. See you next time!