In last month's update, I was running behind on shipping orders. The delay was quite long, and I've since reduced it to about a two week delay between you placing an order and me shipping it out. I'm working long hours to get this back to within the three days I usually aim for, though I'm not there just yet.
So, with this update: New products and group buy and order updates. I'll be keeping this one short and sweet, you're always welcome to come chat on our Discord server if you have questions!
The information in the Frequently Asked Questions of last month's update still holds true. Thank you for your patience while I work to ship your order!
New products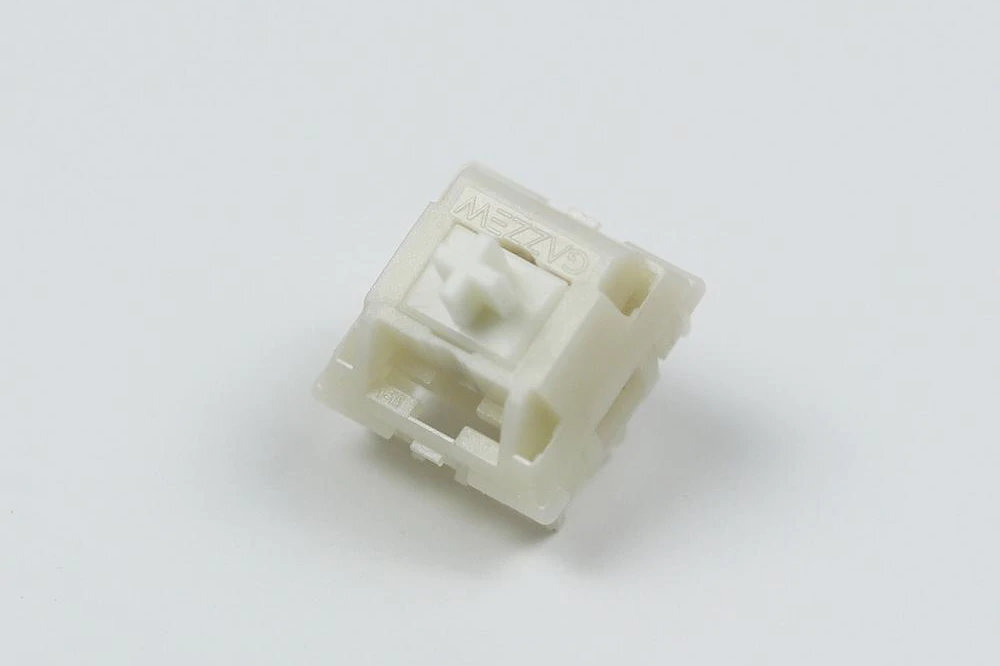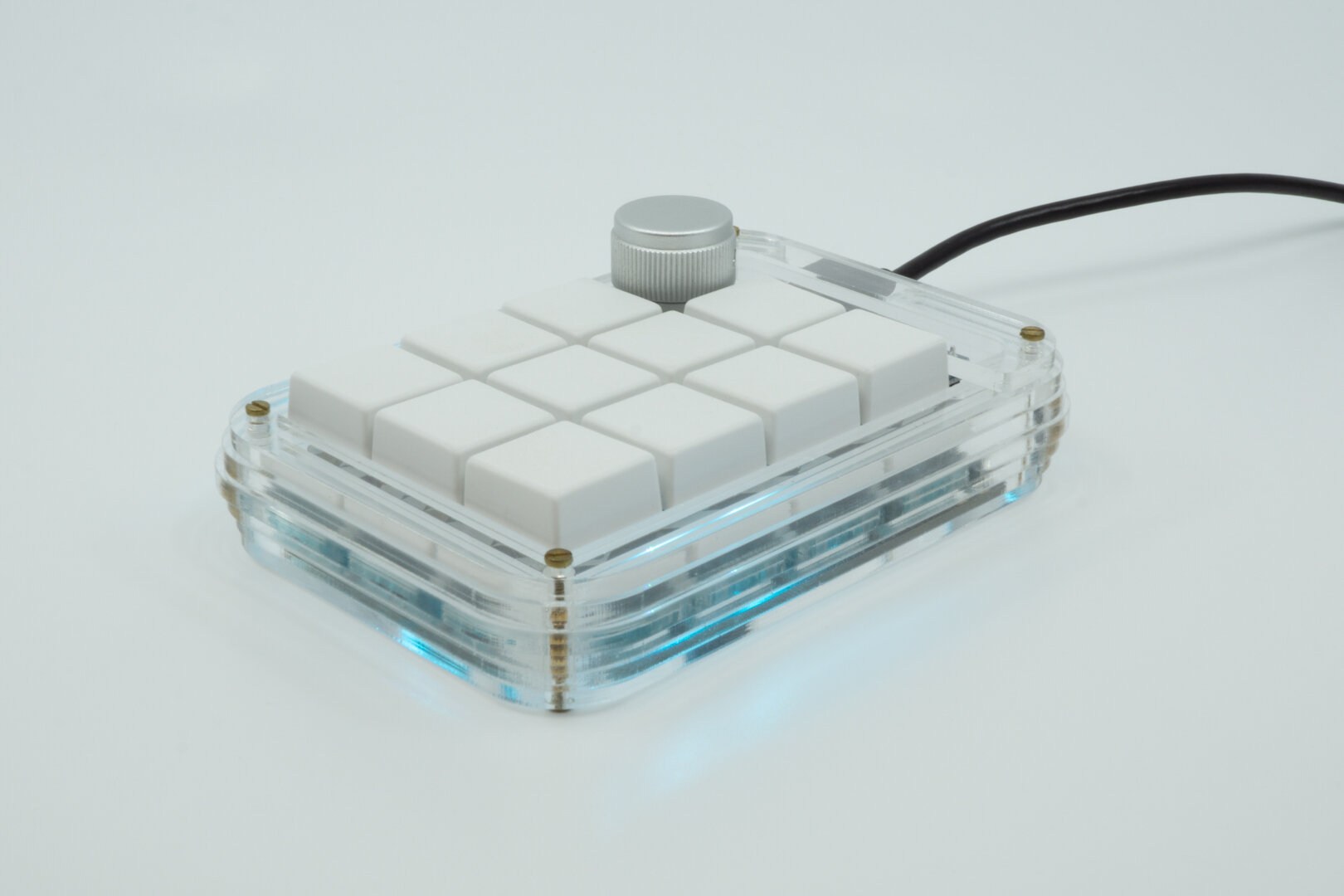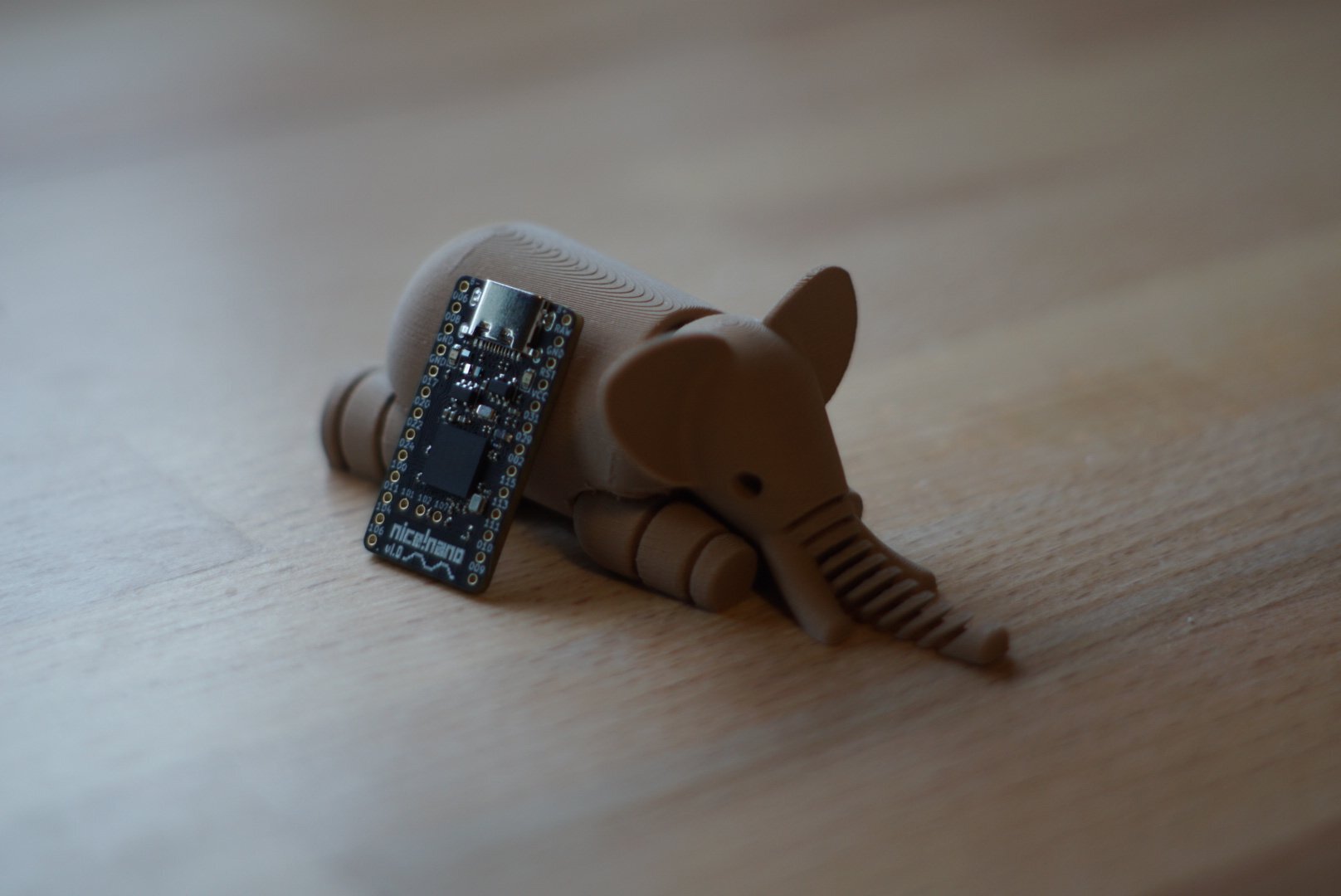 Group buy and order updates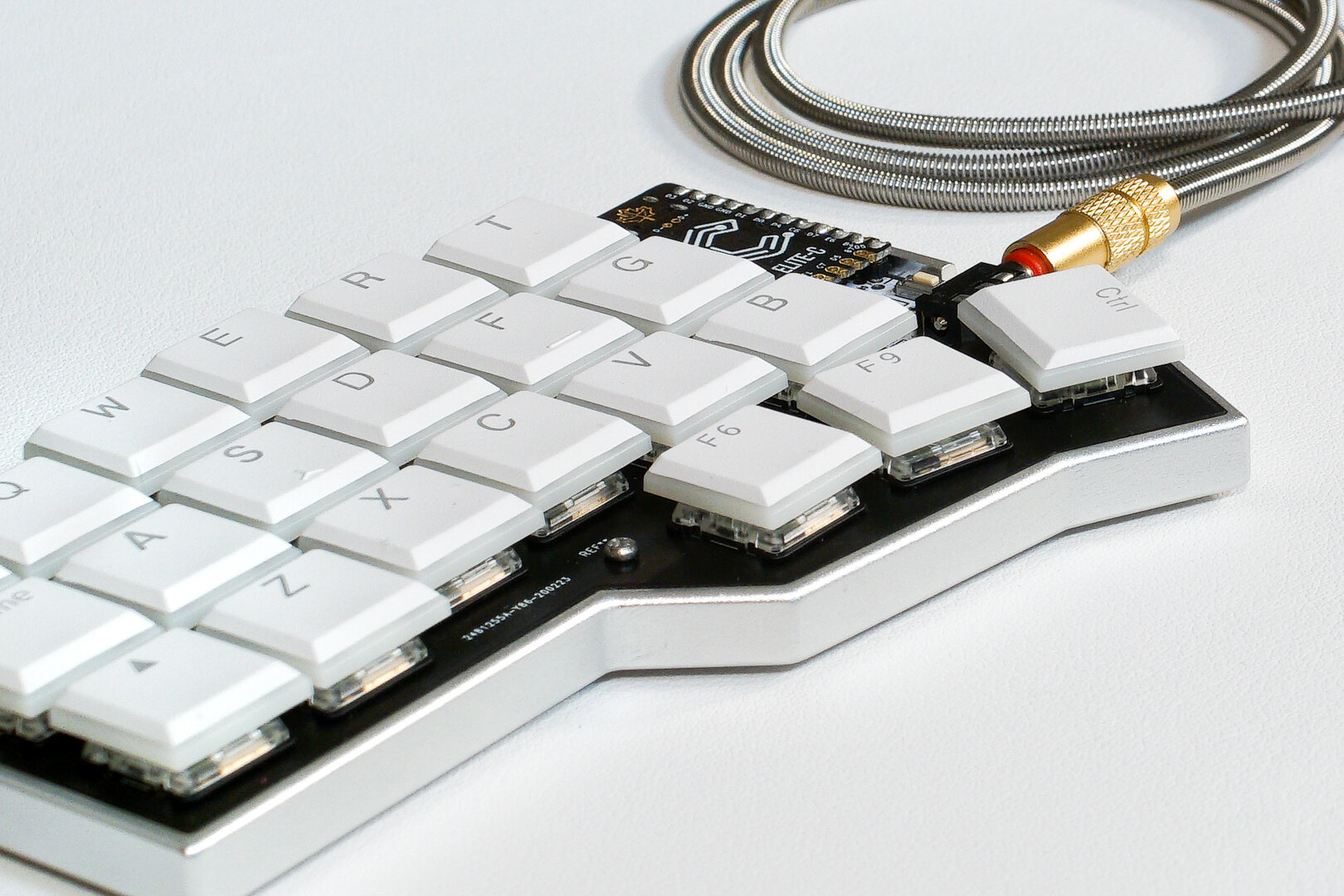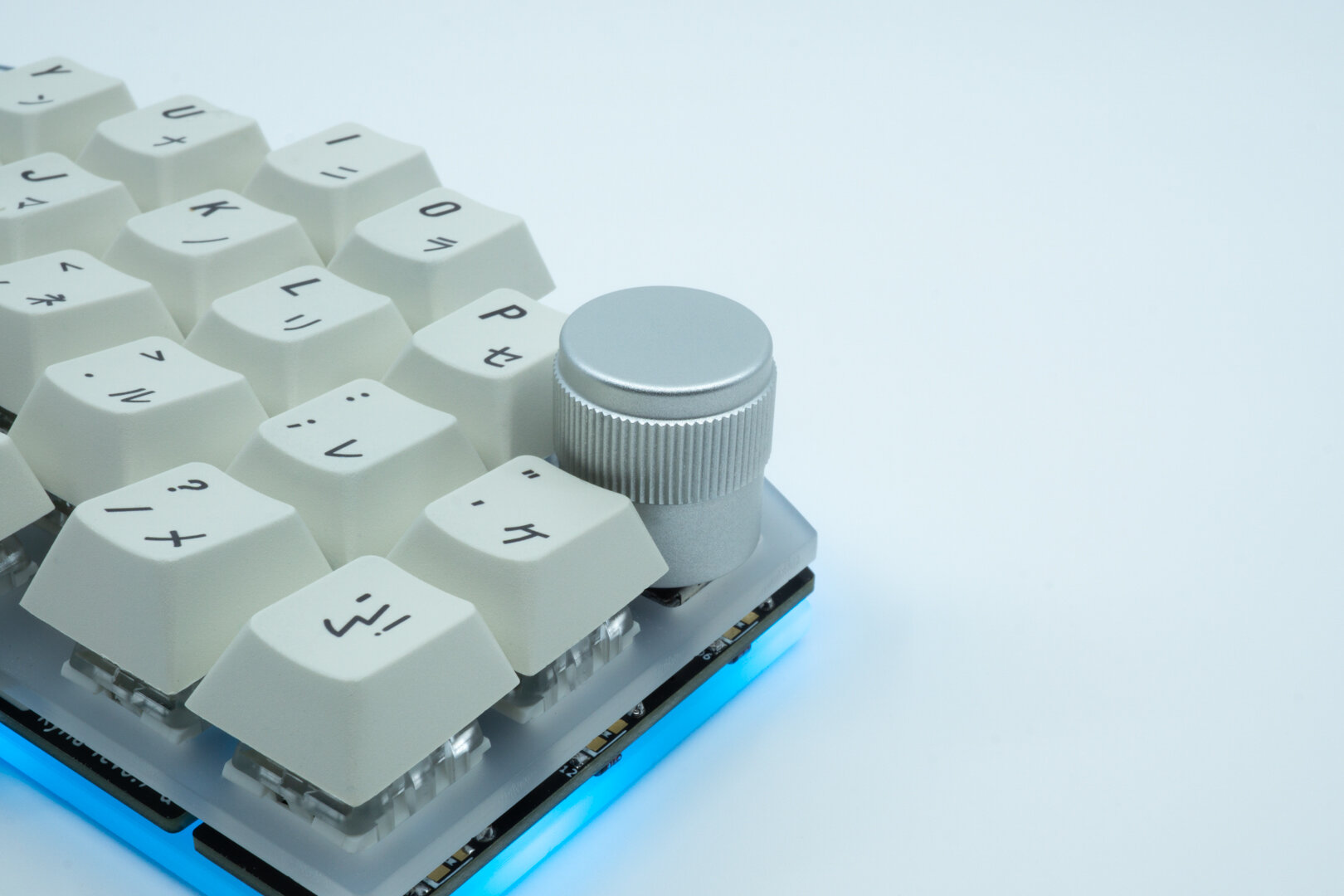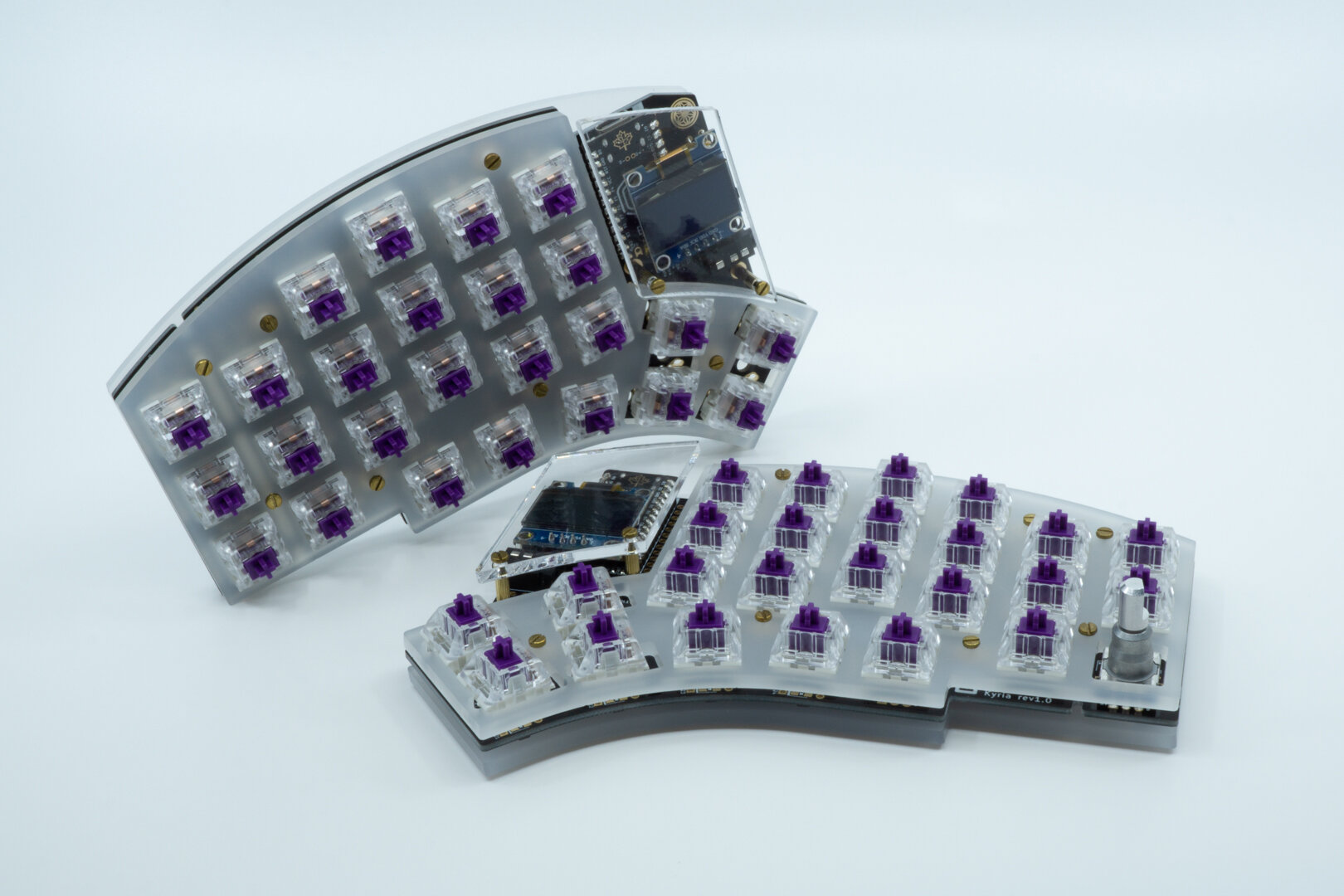 A Kyria Update
It's been a bit of a silent release: revision 1.3 of the Kyria. This version introduces support for an upcoming accessory, called the Tenting Puck. With this accessory, you can easily mount any camera tripod to your keyboard, allowing you to tent and tilt it precisely the way you want it. Along with the accessory, I've selected a small number of tripods that I recommend to use with it, ranging from very small tripods that fit into your pocket, to larger tripods that allow for extreme tenting angles.
All Kyrias that are purchased from this moment on, and all Kyrias that have been ordered but not shipped will be revision 1.3. Most Kyrias that have been shipped in the past week will be revision 1.3 as well.
Cases that ship with the 1.3 revision will have four extra holes in the switch plate. This allows you to easily retrofit the tenting puck without having to desolder anything. If you're not using the puck, these holes will not impact usage of the keyboard. I'm looking forward to sharing more news with you in a future update!
Wrapping up
And that concludes yet another update. If you have any questions or would just like to chat, you're welcome to join our Discord server. And if you're looking for pictures only, check out our Instagram!
As always, thank you very much for reading these blog posts. See you next time!