Hello and welcome to the first update of splitkb.com! With these updates I hope to provide a little insight into the process of me running the shop.
The start of something new
Splitkb.com has existed for roughly four months now, since October 2019. With its roots in the online Discord community, I started making the first sales of my first keyboard: the Kyria. In the past months, I've:
Next to that, I've transformed my small living room into a small workshop and bought a new soldering station, label printer, laser printer, postal scale, precision scale, shelving, bins and more.
I severely underestimated the time and money that goes into setting up a shop, especially with the high standards I like to keep myself to. I keep finding new things I need to tackle, from the boring but necessary accounting work, to having to find the proper shelving and bins, to finding out my current boxes that I use for shipping get damaged easily in transit and need to be replaced. Finding the right solutions to those problems is both time consuming, difficult to prioritize and also necessary. I hope the time invested now will pay off by being able to provide stable services in the future.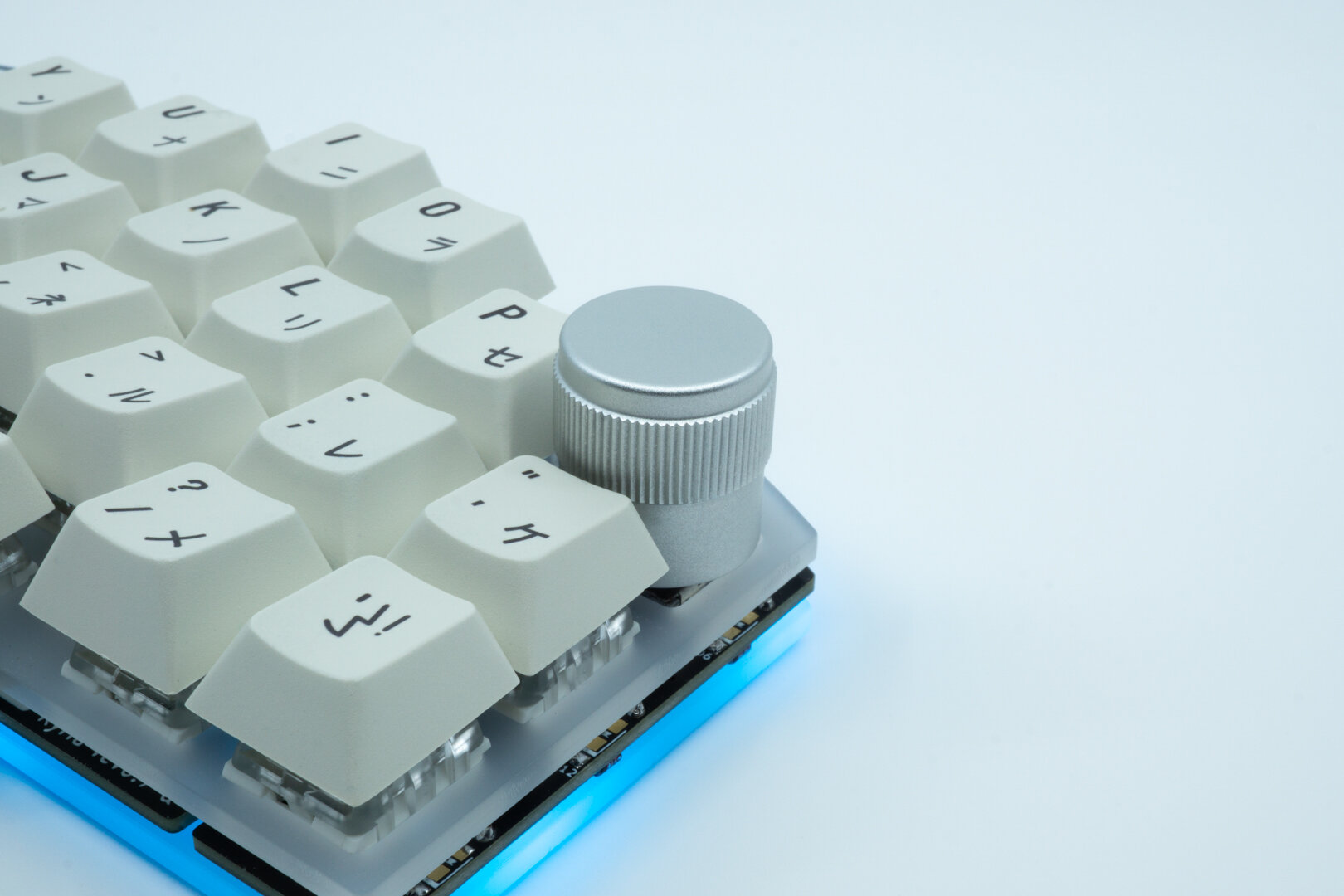 Current progress
I'm now at a point where most of the business goes smoothly. While I still need to update stock levels (at the time of writing, most plate cases are in stock again but the shop still lists them as unavailable), most orders ship out within one to three days. Custom Kyrias are running a bit behind schedule, as finishing an entire custom Kyria can take me up to four hours, and it's easy to get distracted by support questions along the way. It's definitely a learning process but I aim to finish two custom Kyrias a day to get the queue done with. If you've ordered a custom Kyria, you can expect a lead time of around five weeks at the moment, and I'm working hard to bring that down to three weeks again.
The road ahead
Progress on the Zima macropad is steady. I was aiming for a release in Q1 2020 and it does seem like I'll be able to meet that, though the unofficial estimate of the end of January obviously isn't going to be met. I'm on revision two now, which fixes many things and improves on some others. The firmware is done and all functionality works, though I haven't been able to test the haptic feedback yet due to me lifting the pad of the haptic controller on the first unit I assembled. The case needs to be redesigned to better fit the OLED display and prototypes of that will need to be cut. I have limited the initial purchase to only eight units, of which two are still available. I'll see if I can produce the macropad at a larger scale once the custom queue gets more manageable. Progress on the Zima will remain slow until I meet the expected lead time on the custom Kyria.
New keyboards are in the works. I finished development on the Lily58 KB a few weeks ago, and already have the PCBs, parts and cases in stock. I just need to find the time to make a proper build guide and product photos. Pricing will be equal to that of the Kyria. If you'd like to get one ahead of the crowd, feel free to send me a mail and I can send you a custom invoice before I have it listed in the shop. Similarly, I have some unmodified Corne Cherry kits with acrylic plate cases that I have yet to document and list.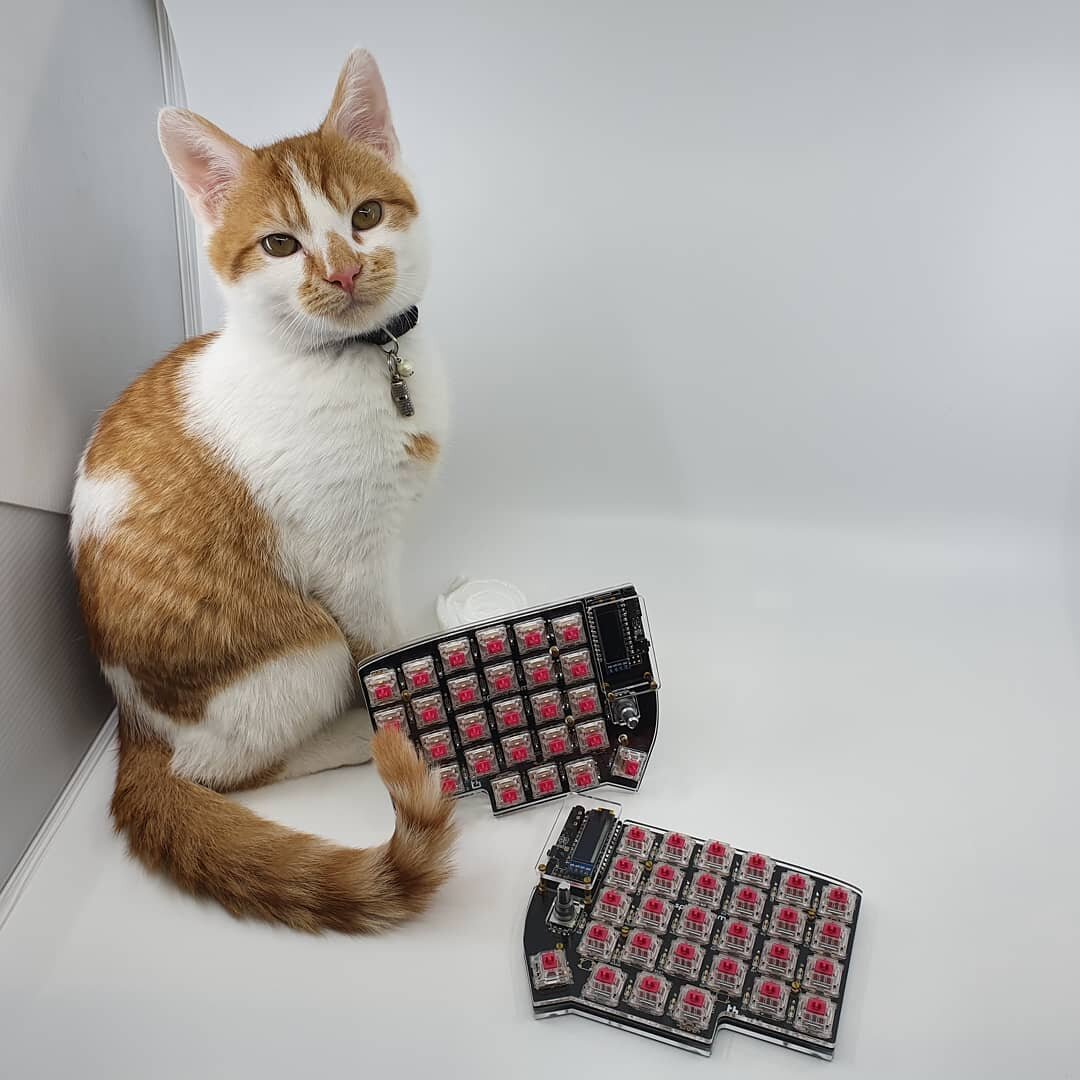 The Veda split keyboard will be a full-featured ortholinear split keyboard that is available for preorder now, though development is still ongoing. It'll be a perfect match to the MBK Choc keycaps that is currently in group buy status (closing February 14th). My goal is for it to be full featured with an onboard ATmega32u4 controller, USB C, RGB underglow, rotary encoder support, and 128×32px OLED displays. Possibly I'll also incorporate support for haptic feedback and audio, depending on if the PCB has the space remaining for those features.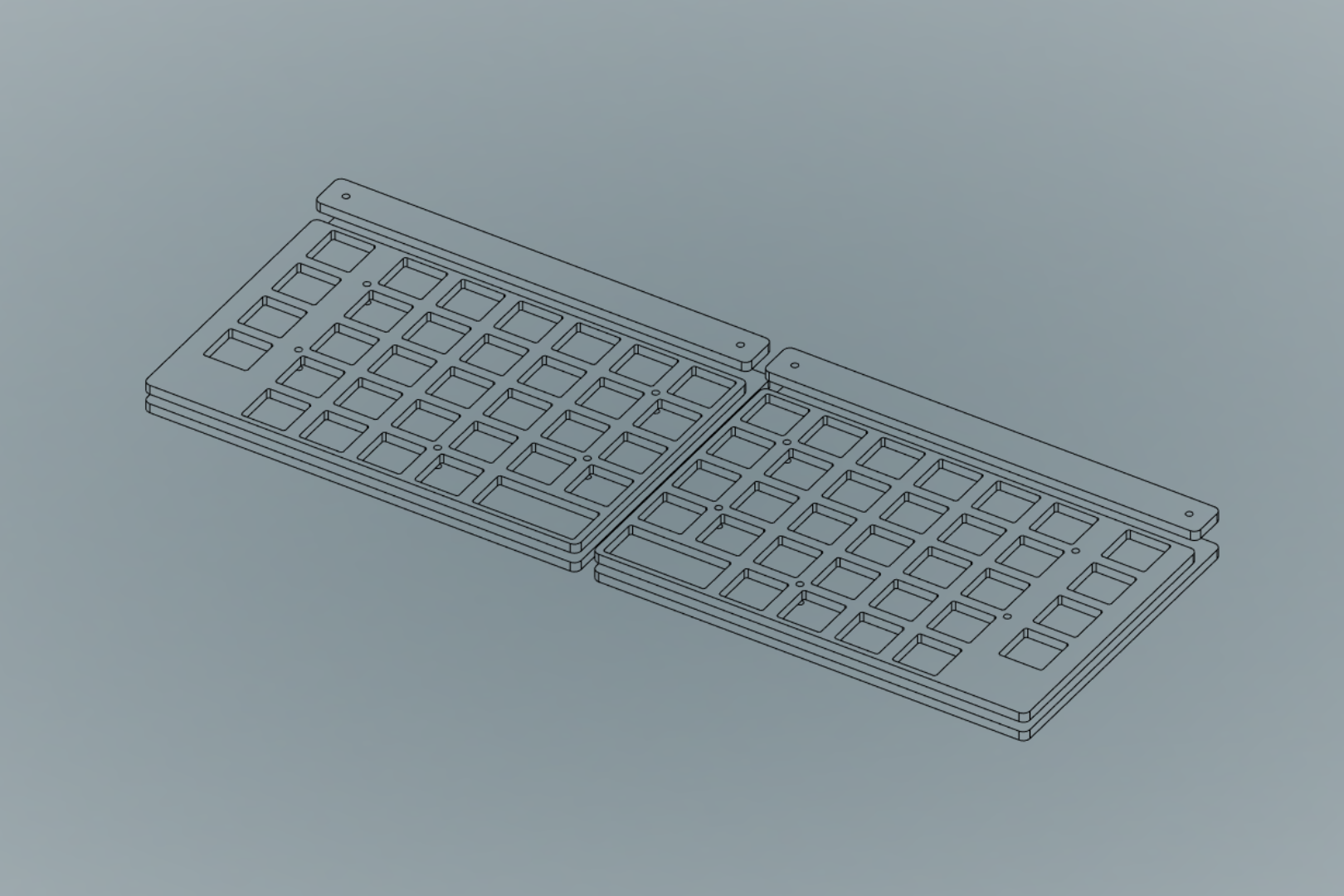 Closing words
And with that, I'd like to close splitkb.com's first public update. I'm hoping you enjoyed reading it. You can join the splitkb.com community on Discord and chat with other keyboard enthusiasts, and follow me on Instagram and Twitter for some pictures from time to time.
If you have any questions, don't hesitate to send a mail to support@splitkb.com.
Thank you for reading, and I hope to see you at the next update!