Zima. A small macropad, the size of an actual credit card – when it's not in its case, anyway. Given its small size, it only has twelve keys, yet it's packed with features. In this article, I'll be introducing: the Zima!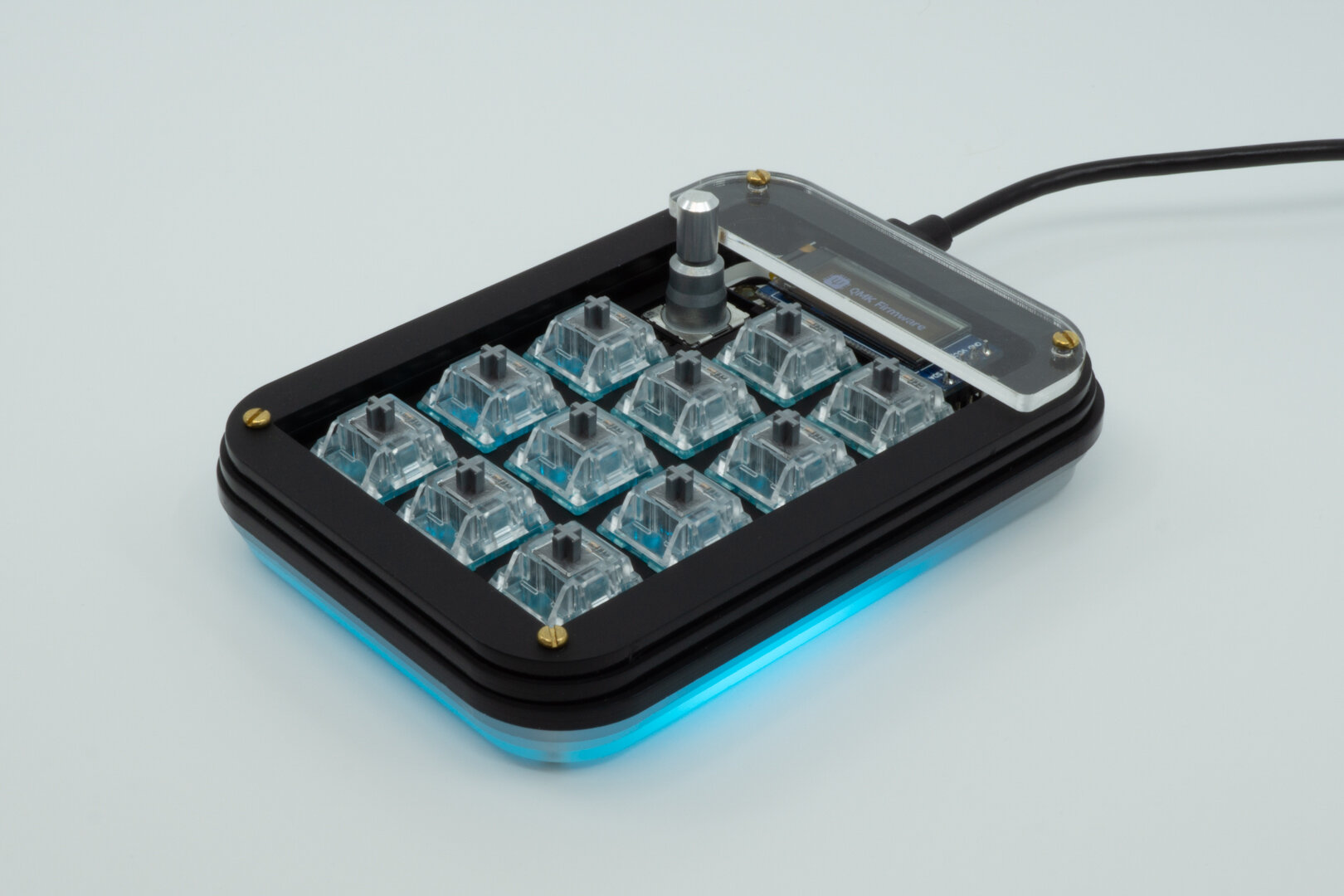 A playground
The Zima is a playground. Before the Kyria, I had no PCB design experience, which is one of the reasons why the Kyria uses a so-called daughterboard to borrow its computing functions, such as the Pro Micro or Elite C. Besides having several benefits, using a daughterboard also has drawbacks, the most important for me being that it can make keyboards more difficult to assemble for newcomers to the hobby.
My primary goal with the Zima was to learn to design for PCB Assembly. It was to become a template for me, which I could use for future projects. I decided to constrain the size of the macropad to a credit card: defined by ISO/IEC 7810 ID-1 to be 85.60 by 53.98 millimeters. This decision on size was arbitrary, but has a reason: making the macropad small reduces the cost of prototyping, and reduces the design space to limit the options and force some creativity.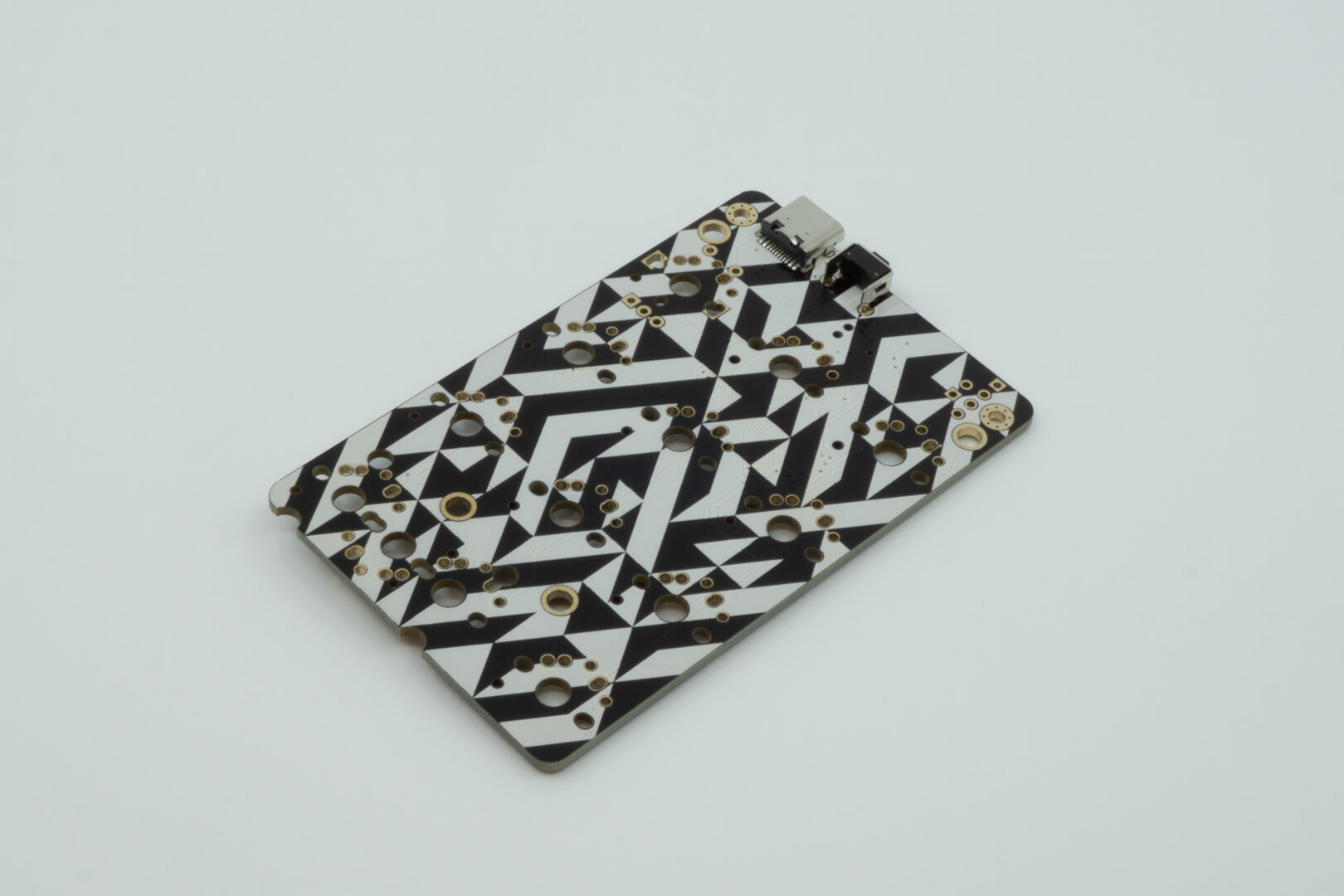 A first revision was quickly made and I soon realized that with the effort I spent up to that point, it wouldn't take much more to make it into a fully fledged product.
It did take much more. Being a playground, I added features that were difficult for me, such as USB C, a smaller form factor microcontroller and even a haptic feedback controller (which I haven't gotten to work just yet). It also has RGB underglow, a rotary encoder, an 128×32 pixel OLED display and a piezo buzzer for audio. Of course it didn't work on the first revision, due to me reversing the pins in the footprint of the USB C port. And on the first production run, I specified the wrong microcontroller size, so I now have a stack of microcontrollers next to some Zima macropads. Thankfully, those issues are all ironed out now, leaving me with a fully working batch of Zimas.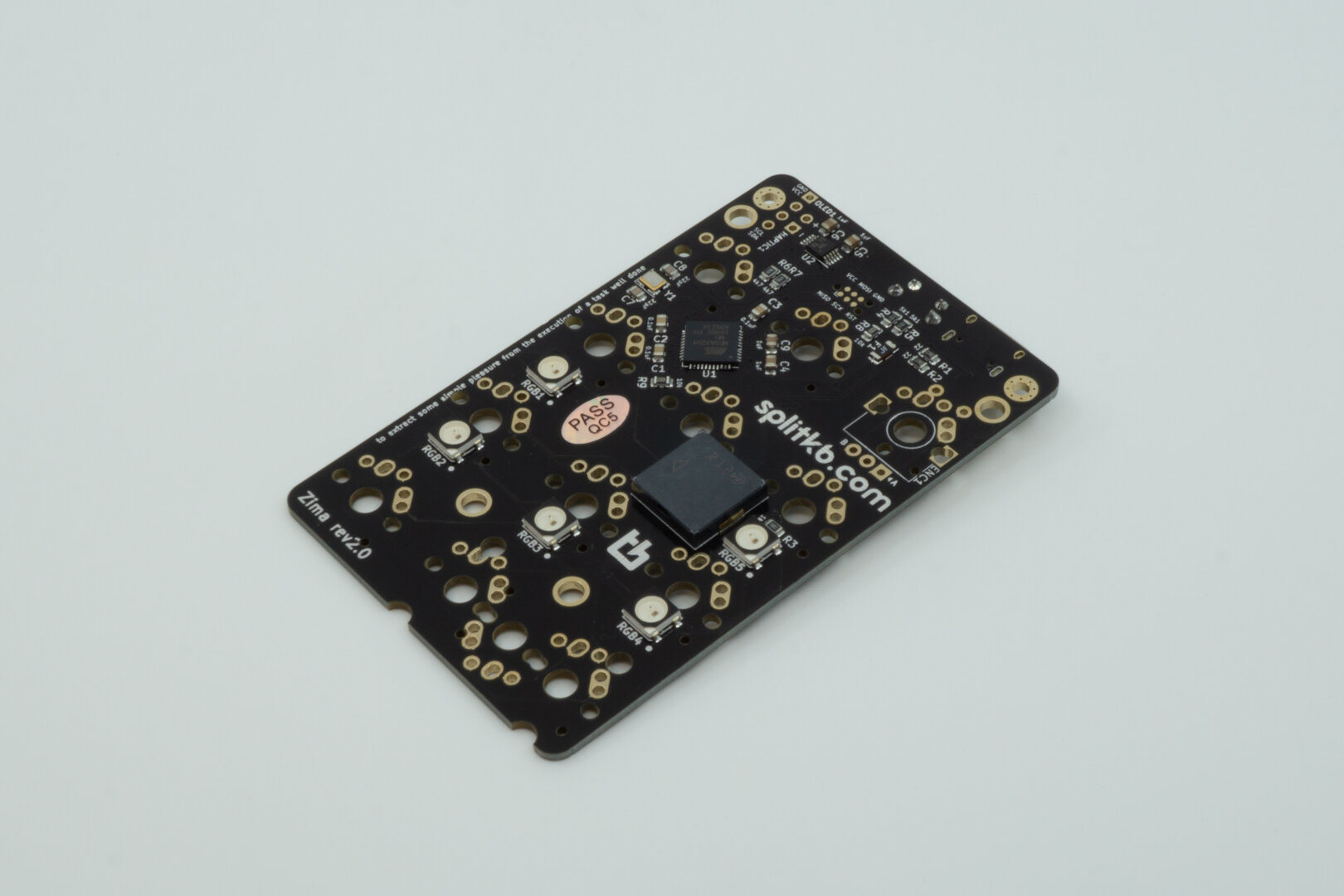 And so, while I was working on the Zima, it became more than I intended for: it became a fully fledged macropad that allows you to test many of the hardware functions which QMK has to offer, in a small and affordable package.
What's in a name
The Zima is named after the identically titled short story Zima Blue by Alastair Reynolds. During the development of the macropad, I was watching a series on Netflix called Love, Death & Robots. In it, various short stories are shown related to science fiction and philosophy, each story being one short episode. Two of Reynolds' short stories were adapted into two of these episodes, one of which being Zima Blue.
I don't want to spoil the story for you, but I very much recommend for you to watch it if able. The main themes I took from the story were about perseverance, self-discovery and returning to your roots. Because of those themes, the story resonated with me. I'm a perfectionist at heart, and during my education and professional work, it proved hard to embrace that aspect of me: things simply need to get done, and as is often quoted, perfect is the enemy of good. Yet, I find great pleasure in completing a task beyond what can be expected.
Working on and at splitkb.com, means having to find a balance between that perfectionism I so desire, and getting things done. This trait means certain aspects of business go very well, while others need more work from me to get done properly. With the Zima being such a compact board, it gave me the space to do it extraordinarily well while forcing me to stay within the bounds I put up for myself.
Using a macropad
So now that you know what the Zima is, what can you actually use a macropad for? It's a question I've received a few times on Discord, and I think it deserves an answer.
The Zima is powered by QMK. If you're already into custom mechanical keyboards, your keyboard is likely to be powered by QMK as well. So why would you get a macropad? Surely, your keyboard must be able to do the same things?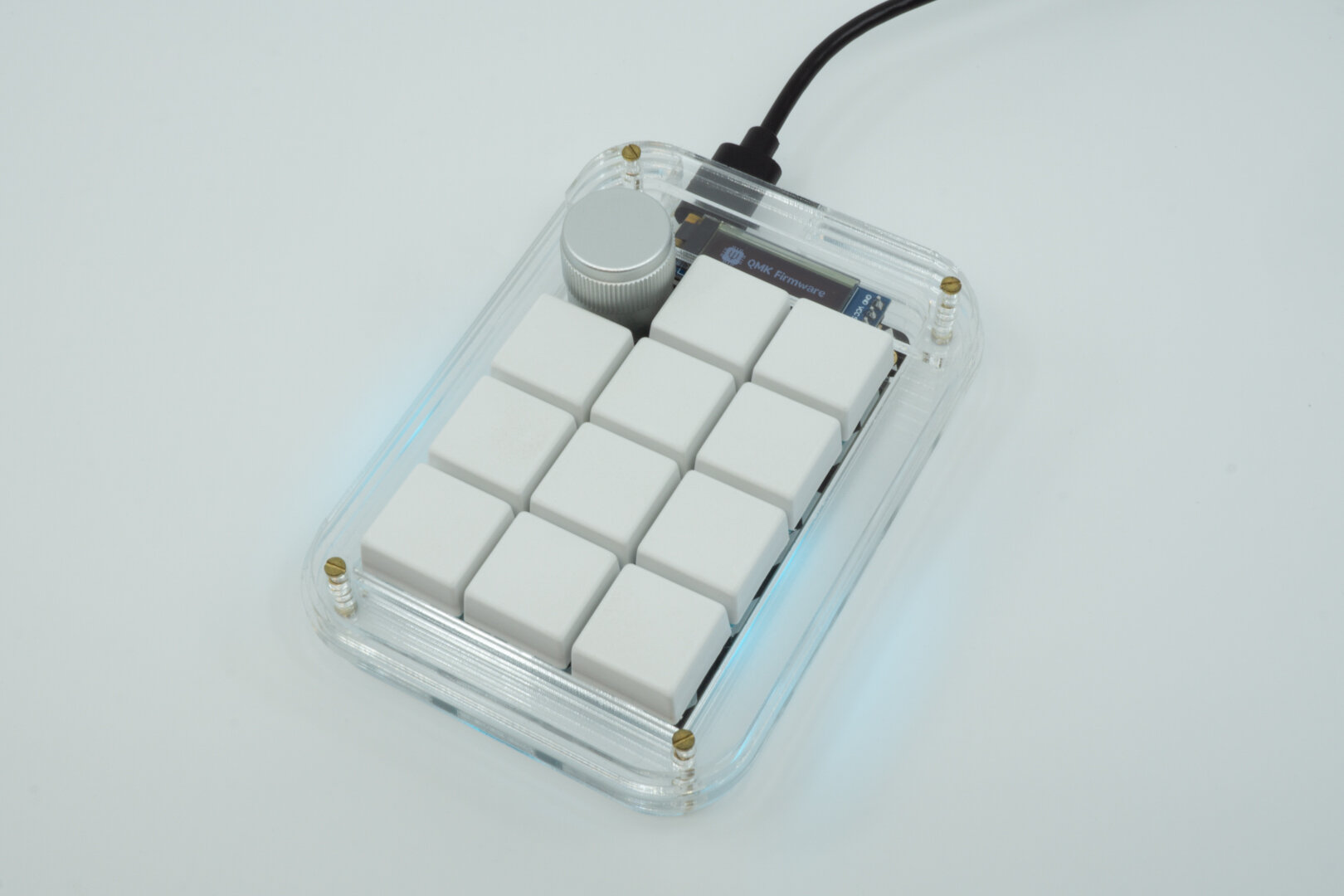 And indeed, any QMK keyboard can do the same things that the Zima can. Sure, the Zima has some hardware features that can be cool to try and play with, but during daily use, your keyboard does the same. However, space on a keyboard can be limited. Using layers is second nature for me (the Kyria I use doesn't have a number row after all, though the Kyria Plus will get that), so the space being limited usually isn't a problem, but for some use cases it can be nice to have functionality available at the press of a button.
When I'm packing orders, I use my Zima to expand text snippets with one hand, where I'd usually need to access a layer. And when I'm designing a keyboard case, I have some preset buttons for different camera views and commonly used tools. I can imagine that a macropad can come in handy when you're using a program like Photoshop or Illustrator, too.
Of course, a macro pad is also a way to make a nifty switch tester, especially when you add hot swap sockets, or to test some QMK functionality before deciding whether that'd be something you'd want on your next keyboard.
Wrapping it up
This was a good start into getting acquainted with the Zima! The Zima is starting out as a group buy, and depending on feedback afterwards I'm planning to stock it on splitkb.com to become a regular item.
You can purchase the Zima at splitkb.com for a limited time while the group buy is running. And since just a link won't do, here's a big button:
If you'd like, you can join our Discord server to chat with other keyboard enthusiasts, and follow us on Instagram for some nice pictures!