What is the Aurora Series?
The Aurora Series is a collection of keyboards that all have a common philosophy applied to each of them. We've thought long and hard about what makes a good keyboard kit actually good, and have tried to bring that in practice by redesigning and building a large number of keyboards.
Every keyboard offers a similar set of features, a similar build experience, and a similar experience when using the keyboard:
Every kit comes in three flavors, which you choose depending on which switches you'd like to use:

Choc hotswap, which comes with Kailh Choc hotswap sockets for use with Kailh Choc low profile switches;
MX hotswap, which comes with Kailh MX hotswap sockets for use with any MX-style switch (which is most of them, including those made by Gazzew, Outemu, Cherry, Gateron and many other manufacturers);
Hand solder, for use with both Kailh Choc and MX-style switches. They do support hot swap with Mill Max sockets if you'd like to try both styles with the same kit, but most often you'll use it to just solder the switches to your keyboard.

Every kit is powered by either QMK or ZMK firmware, and we'll work on adding support for VIA and Vial in the future.
Every kit supports per-key RGB backlighting and underglow.
Every kit supports OLED displays, like the common SSD1306.
Every kit supports the use of one or more rotary encoders per half.
Every kit has support for wireless controllers, providing a power switch and a JST jack or connection points for a battery to connect to.
Every kit supports our tenting puck so you can use most camera tripods to tent and tilt both keyboard halves however you like.
Last but not least, every kit adheres to the original design, and so they're usually case compatible. Some slight exceptions may apply, so compatibility is listed on each kit's product page.
Next to the kit features, we also offer various case options: for each kit in the series, you can pick any combination of parts you like, and choose from aluminium, FR4 or acrylic plates.
Why did we make the Aurora Series?
The Aurora Series are all based on open source boards, and we've essentially redesigned the core of them. Why?
Many kits in the community are open source. They're designed by someone, or by many people, and many of these projects in turn build on top of other projects. Many of these projects permit commercial use, and so many of these projects get manufactured and sold by many vendors. We've had a go at that in the past at splitkb.com, with the Corne Cherry, and had a small test run with the "Lily58 KB", which was a mini-Aurora version of the Lily, well over a year ago. What I experienced was that I wanted to give these projects a lot more love: I wanted to provide better support, wanted to have more features, and had a need to keep it all manageable logistically as well.
I thought to myself: If we are going to offer open source kits, we as a vendor, as a member of the community, need to provide good value. Just producing the existing open source designs and leaving it at that wasn't good enough to me. And as I went along that path, I figured that it'd be best to start over: take the existing kits and provide our own framework around it. This allows us to provide the feature set we want, while also keeping it manageable for us.
With this new series, we're also going to try something new. We rely on effort by the community for our keyboards to work: keyboard firmware continues to be developed and maintained. This effort often goes unrewarded, and as a vendor I'd like to do our part in making sure these projects keep improving. And so with each kit purchase, we'll be contributing €1 across the firmware projects we use: QMK and ZMK. I hope that in doing so, we can help enable these projects to accomplish even bigger things, giving them the budget to pay for hosting, commission artwork and marketing, help develop online configurators, or anything else the project owners deem necessary. I hope we can start a movement and get more vendors on board, so we can spur on more innovation, together.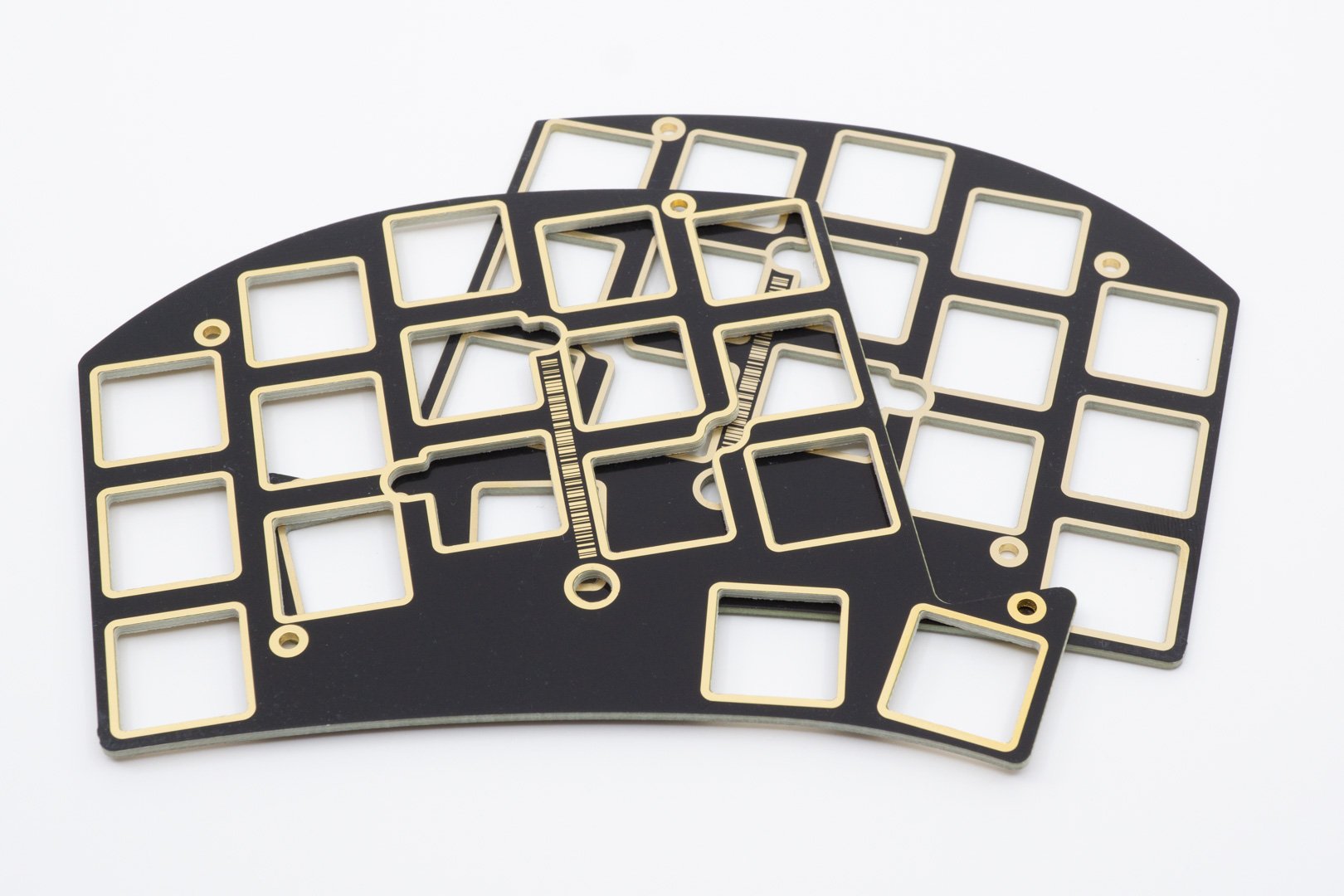 Where are we now?
We've just released the Aurora Sweep and the Aurora Corne, and the Aurora Lily will follow in a few weeks. We've released a draft of the build guide, which we'll work on completing over the next week.
Where are we going?
We hope that the more kits we add to the Aurora Series, the more we can supply you with the endgame versions of the keyboard kits you're looking for. Because all of these keyboards share the same build guide, I'd like to spend effort into providing even better documentation over time. Video guides, blog posts, but also a kit configurator are part of the plans for the coming year.
We currently have the Aurora Helix and the Aurora Sofle V2 still in development, and we have more kits planned for next year. Eventually, I hope to cover all popular kits, and also add some more niche or less known kits, that I think would be very cool to have available.
We'll also have more kits of our own in the making. For example, the upcoming Circe is a small 20-key macropad and chording keyboard based on the Aurora standards, for example. It'll serve as an excellent practice kit as well, but is also a perfectly viable board for artsey.io, asetniop, Taipo and midi4text, among other systems.
Closing words
The Aurora Series is only the beginning. Thank you for reading this introduction, and be sure to join our Discord server to chat with others, get help with your kit build, share photos and stay up to date on future splitkb.com products. See you soon!